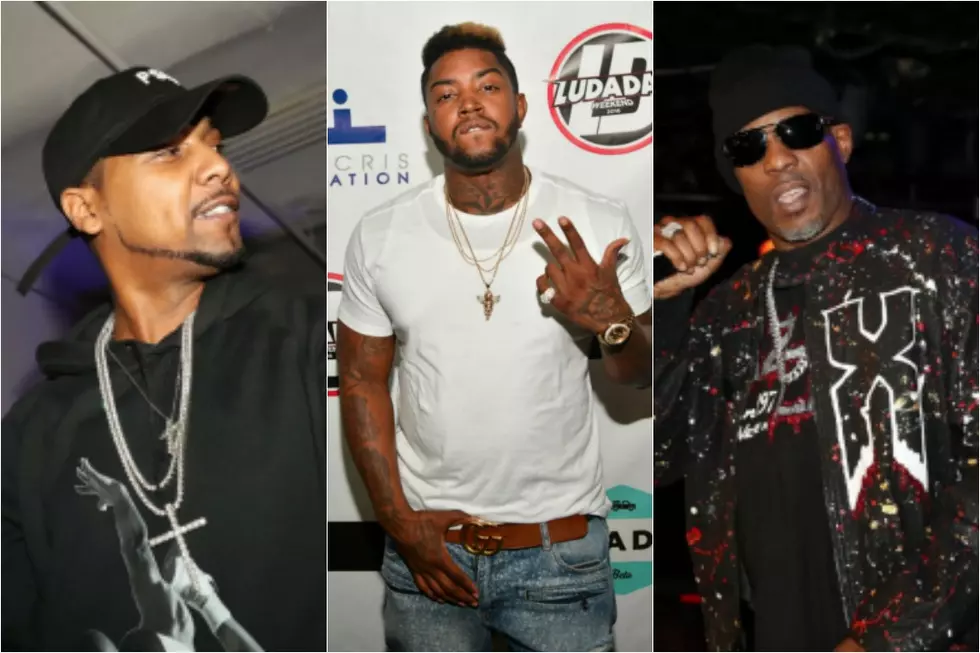 15 Rappers Who Were on the Run From the Police
Getty Images
Rappers on the run from the law isn't anything new in hip-hop. It's a situation that the genre and its artists know all too well. On Dec. 12, 2016, Dipset member Juelz Santana made headlines when New Jersey police issued a warrant for the arrest of the 34-year-old rapper after he allegedly failed to pay child support.
Juelz isn't the first rap act to go through this. In the past, some of the biggest names in hip-hop have been issued a warrant for their arrest.
As many hip-hop heads recall, one rapper who was notorious for running from the law after being hit with arrest warrants was Wu-Tang Clan member Ol' Dirty Bastard. Last year, Joe Budden was another rapper that had the cops on their toes. The police searched for the "Pump It Up" rapper non-stop and used social media tactics to find Budden. In the summer of 2015, the NYPD blasted out a mugshot of Joe to their followers asking for any sort of info on the whereabouts of the Slaughterhouse rapper. Budden responded to the tweet by telling cops he would be at a strip club that night in Astoria, Queens.
Today, XXL looks back at all the rappers who have run from the law at some point in their careers.