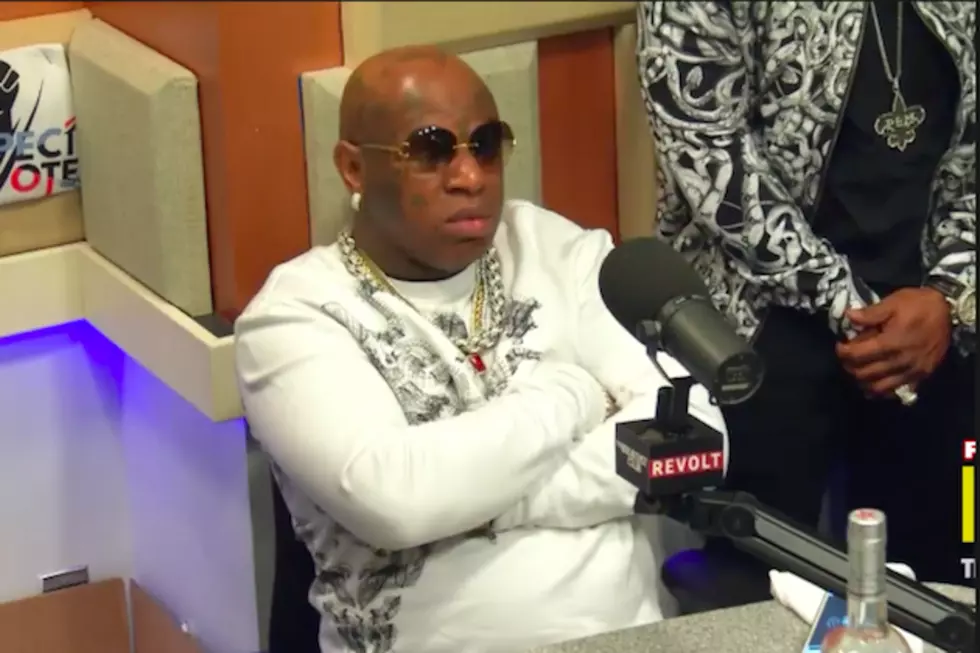 12 Funny Memes Featuring Birdman's 'The Breakfast Club' Interview
YouTube
In typical fashion, Twitter and the Internet at large wasted no time turning Birdman's appearance into a series of hilarious memes, using his folded arm stance to draw comparisons to everyday life and placing some of his quotes into a far funnier context. Above, we've compiled 12 of the funniest memes currently circulating online. While an explanation for Birdman's walk-out or the beef he had with the show hasn't yet been aired out, the source material was just too rich for many to pass up.
From the jump, the Cash Money boss was visibly bothered by comments DJ Envy, Charlamagne Tha God and Angela Yee had been saying about him, though specifics were never discussed. Birdman did however tell Charlamagne, "I knew a few places you was at, I could've pulled up, but I thought that was gangsta. I wanted to come look you in your face like a man and tell you how I feel" and "I just came to let y'all know, put some respect on my name. When y'all say my name, put some respect on it."
The entire interview is less than two minutes long, as Birdman walks out of the recording studio, telling the hosts of the morning show, "I ain't got no more talkin'." The entire exchange was something from the Twilight Zone, with the discomfort in the room immediately palpable. Birdman's posture and body language are on a whole different level, and while the show is known for stirring the pot, this morning's interview was a first.
Check out some of the funniest memes featuring the Cash Money leader's interview in the gallery above.