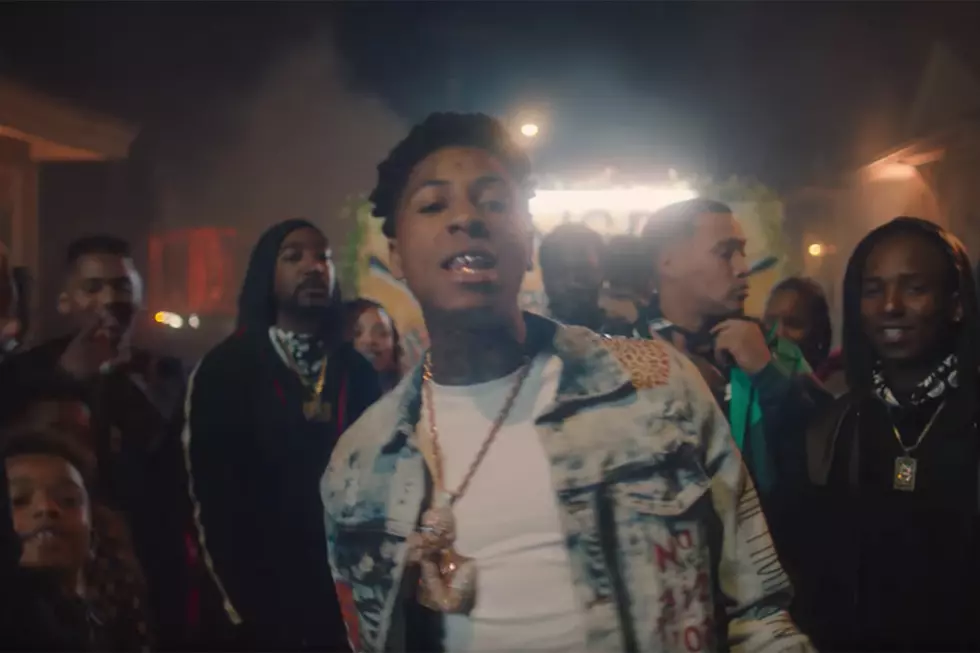 YoungBoy Never Broke Again Brings the Hood Out in "Diamond Teeth Samurai" Video
YoungBoy Never Broke Again via YouTube
This one's called "Diamond Teeth Samurai," and if you've paid attention to YoungBoy over the last five months, you might remember him playing a snippet of the track this past winter. The hook for the song interpolates Hot Boy's legendary 1999 cut, "The Block Is Hot."
"Nigga, you got that yayo/Nigga, you let them Ks go? (bust some nigga)/Oh, you ducking them laws? (you better run from them nigga)/Oh, you playin' with that raw? (go and front something nigga)," he spits in the second half of the hook for his new track, which will appear on his Until Death Call My Name album.
The visual for the new track finds YoungBoy bringing out what looks like an entire block's worth of people. There are motorcycles, crowds of folks and stacks of big money floating throughout the vid, and in an entertaining bit, we even get to see YoungBoy hanging out of a car window Tupac style. To top it all off, Birdman, a person with whom the teenage rap star's supposed to be dropping an album with, makes a cameo.
"Diamond Teeth Samurai" arrives nearly three weeks after YoungBoy was charged with the kidnapping and aggravated assault of his girlfriend Jania (March 19). He was originally arrested for an outstanding warrant in Florida, but was hit with these charges after being seen hitting his girlfriend in a video recorded in a Waycross, Ga. hotel. His current legal punishment—one that requires he stays within the confines of Louisiana—stems from his Florida arrest.
Watch YoungBoy's new video for "Diamond Teeth Samurai" below.
See New Music Releases for April 2018