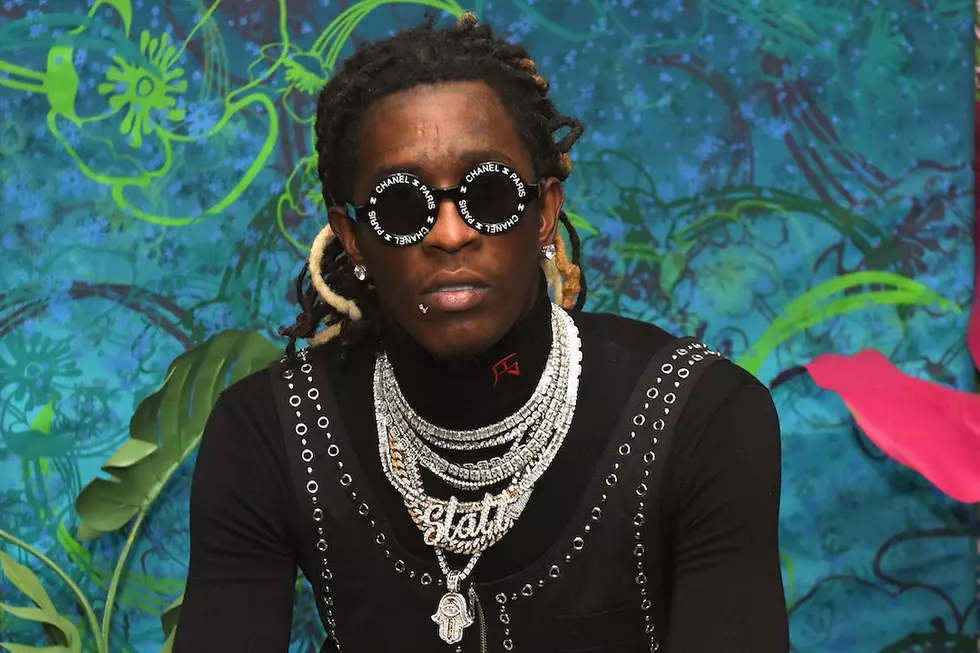 Young Thug Was Not Victim of Drive-By Shooting
Andrew Toth, Getty Images
Contrary to widespread reports, rapper Young Thug was not a victim in a drive-by shooting that happened in Miami on Friday morning (May 10).
A spokesperson for Young Thug issued this statement to XXL: "Young Thug did not get shot at. Somebody took at shot at the car DJ Keyz [Thugger's DJ] was in. He is fine. It was a minor injury and not serious. Young Thug was long gone and was not involved."
The shooting occurred on I-95 in Miami-Dade County. Lt. Alex Camacho of the Florida Highway Patrol told Local10.com that a party bus was driving on the highway at around 6:30 a.m. when another car pulled up and sprayed the vehicle with bullets.
One bus passenger, a woman, was hit by a bullet and was taken to a local hospital with non life-threatening injuries. Two other men were also injured and were rushed to North Shore Medical Center. One of the men was later moved to Jackson Memorial Hospital's Ryder Trauma Center. Both are expected to recover from their injuries.
Police believe the bus left a party establishment in Miami, where an incident inside the venue may have initiated the shooting. No arrests were made. Anyone with further information is asked to call Miami-Dade Crime Stoppers at 305-471-TIPS.
Watch a local Miami news report about the party bus drive-by shooting below.

See 19 Rappers Who Were Shot While They Were in the Spotlight