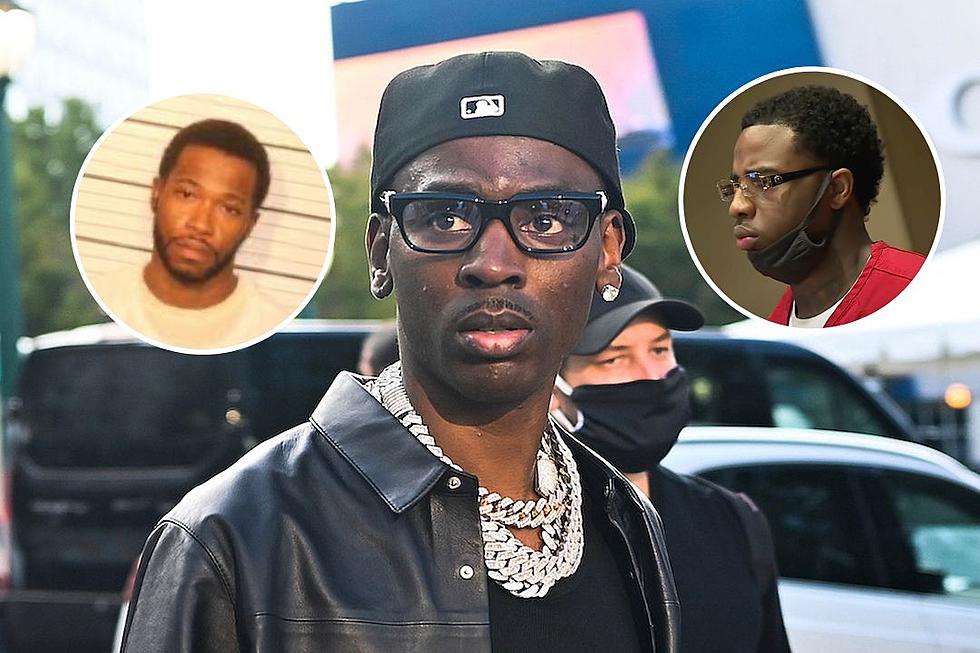 Young Dolph's Alleged Murderers Trial Date Set
Prince Williams, WireImage/JeremypierreFOX/Twitter/WREGNewsChannel3/YouTube
A trial date has been set for the two alleged murderers of the late Memphis rapper Young Dolph.
Young Dolph's Alleged Murderers Trial Date Set
According to a report from local Memphis station WREG News Channel 3, published on Friday (July 14), a judge has set March 11, 2024 as the trial date for the two defendants, Justin Johnson and Cornelius Smith, who are accused of shooting and killing Young Dolph. Johnson, aka rapper Straight Drop, and Smith are both charged with first-degree murder and conspiracy to commit murder, among other offenses.
Johnson, who appeared in court on Friday, has maintained his innocence since his arrest two years ago. However, he will have one last chance to change his plea. Judge Lee Coffee ordered that both parties have until Dec. 1 to file any additional motions or reach a resolution in the case.
Johnson's attorney, Luke Evans, said his client is ready for trial. "Mr. Johnson wants to exercise his right to be tried by a jury of his peers," he told WREG.
According to the news channel, prosecutors have presented the defense with more than one terabyte of evidence related to the case.
Meanwhile, another defendant in the case, Jermarcus Johnson, who is Justin's brother, pleaded guilty to three counts of accessory after the fact, at a hearing last month. Johnson's attorney Josh Corman facilitated the deal, which will save Johnson from trial. He could be asked to testify against his brother in his upcoming trial.
If convicted Justin Johnson would face life in prison without parole and would have to serve 51 years in prison before he could be eligible for release.
Young Dolph's Shooting Death
Young Dolph was shot and killed inside Memphis bakery Makeda's Homemade Cookies on Nov. 17, 2021. Two masked gunman walked up to the bakery and shot the rapper over 20 times. Johnson and Smith were initially arrested and charged with the murder of the beloved rhymer. Shundale Barnett was arrested with Justin Johnson as they were both apprehended in the same car in Indiana. Last November, Hernandez Govan was arrested and charged with conspiracy to commit first-degree murder, attempted first-degree murder and first-degree murder. Police believe he ordered the hit. Barnett and Govan have been released on bond.
Take a look at WREG's news report below.
Watch WREG News Channel 3's Report on Young Dolph Murder Trial Set to Begin in 2024 Below
Peep the status of every murdered rapper's case below.
See the Current Status of Every Murdered Rapper's Case
XXL takes a look at the current status of the cases of hip-hop murders that have occurred over the past 35 years.