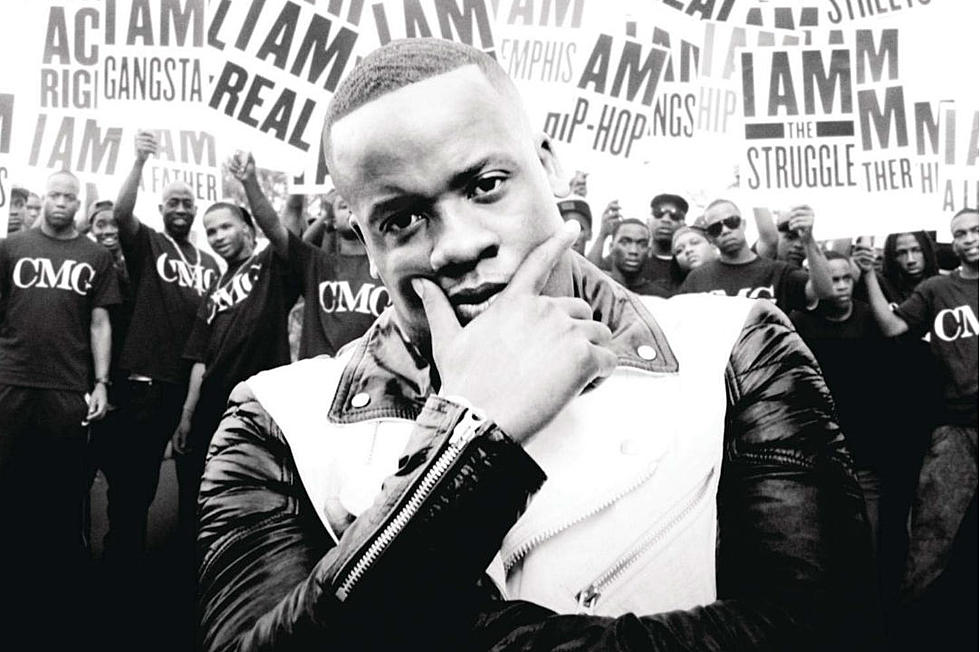 Yo Gotti Drops 'I Am' Album – Today in Hip-Hop
CMG/Epic Records
On this day, Nov. 19, in hip-hop history...
2013: Having announced that Yo Gotti's record label, Collective Music Group (CMG), signed a distribution deal with L.A. Reid through Epic Records earlier in the year, the Memphis mainstay released I Am, his seventh full-length studio album.
With black-and-white cover art featuring Gotti in the forefront, and members of his crew representing his CMG imprint hoisting signs in the air that display statements like, "I am hip-hop" and "I am the struggle," the 13-track album mostly sticks to the southern hood bop that the self-proclaimed "King of Memphis" has become synonymous with throughout his entire career.
I Am did feature a few exceptions to Gotti's traditional sound, mainly in the form of the album's singles, which were met with mixed reviews among fans and critics alike. The first official single, "Act Right," features Young Jeezy and YG, and peaked at No. 100 on Billboard Hot 100. Up next to hit the mainstream airwaves as I Am's second single was "King S--t," alongside another southern "king" in T.I., and was quickly followed up by "Cold Blood," which features a soulful sample from The 24-Carat Black's "Poverty's Paradise," and a standout verse from J. Cole.
Despite a few knocks from critics who felt as though Gotti worked a bit too hard to capture the repetitive formula that dominated hip-hop's mainstream hits at the time, I Am was met with praise for the most part, with the most notable accolade coming in the form of a nomination for Album of the Year at the 2014 BET Hip Hop Awards.
See 60 Hip-Hop Albums Turning 20 in 2018