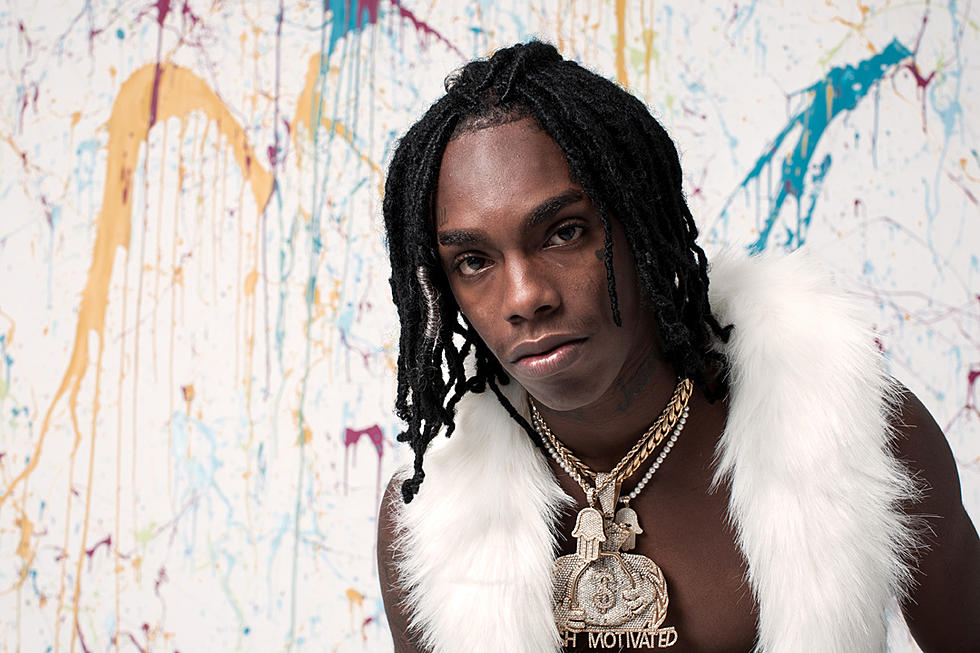 YNW Melly's "Murder on My Mind" Streams Continue to Skyrocket After Double Murder Charge
Esdras Thelusma
According to Spotify's music charts, "Murder on My Mind" had garnered over 816,920 daily plays since Melly's arrest. Before the arrest, the song was getting approximately 415,000 plays per day. The song now sits at No. 12 on the chart's top 200. On the Apple Music chart, the song reached No. 1 on Feb. 16.
In light of the Melly's case, people on the internet have even speculated that his lyrics on the song are actually a recollection of a time he'd actually killed one of his friends.
In one portion of the song, Melly raps, "Yellow tape around his body, it's a fucking homicide/His face is on a T-shirt and his family traumatized/I didn't even mean to shoot him, he just caught me by surprise/I reloaded my pistol, cocked it back, and shot him twice/His body dropped down to the floor and he got teardrops in his eyes/He grabbed me by my hands and said he was afraid to die/I told him it's too late, my friend, it's time to say goodbyeAnd he died inside my arms, blood all on my shirt."
Although the lyrics are haunting and feel deeply personal, it should be noted that the song was released just about two years ago. The two men police believe Melly killed were murdered in October 2018, so there's no chance that he's referring to anything that's happened recently.
These streaming numbers come in as Melly is in some very serious legal trouble. The Miramar, Fla. police department believes the 19-year-old artist was involved in the shooting deaths of 21-year-old Anthony Williams and 19-year-old Christopher Thomas Jr., two aspiring rappers who were known associates of his. Although Melly publicly mourned their deaths, police have reportedly found forensic evidence that points to him being the actual killer of the two men.
The authorities say Melly, whose real name is Jamell Demons, is the triggerman and that his friend YNW Bortlen, born Cortlen Henry, helped stage the scene to appear as a drive-by. Both men are in police custody and charged with two counts of first-degree murder. Henry has been hit with an additional count of accessory after the fact.
Melly has been denied bond. The rapper has maintained his innocence.
"To all my fans and supporters...I want you guys to know I love you and appreciate every single one of y'all, a couple months ago I lost my two brothers by violence and now the system want to find justice," he wrote in an Instagram post he uploaded the night he turned himself in. "[Unfortunately] a lot of rumors and lies are being said but no worries god is with me and my brother @ynw.bortlen and we want y'all to remember it's a ynw Family I love you @ynwsakchaser1 and @ynwjuvy #freeus."
Check out YNW Melly's "Murder on My Mind" streaming numbers below. Watch the video for "Murder on My Mind" beneath the screenshots documenting those streaming increases.
55 Hip-Hop Albums Turning 10 in 2019