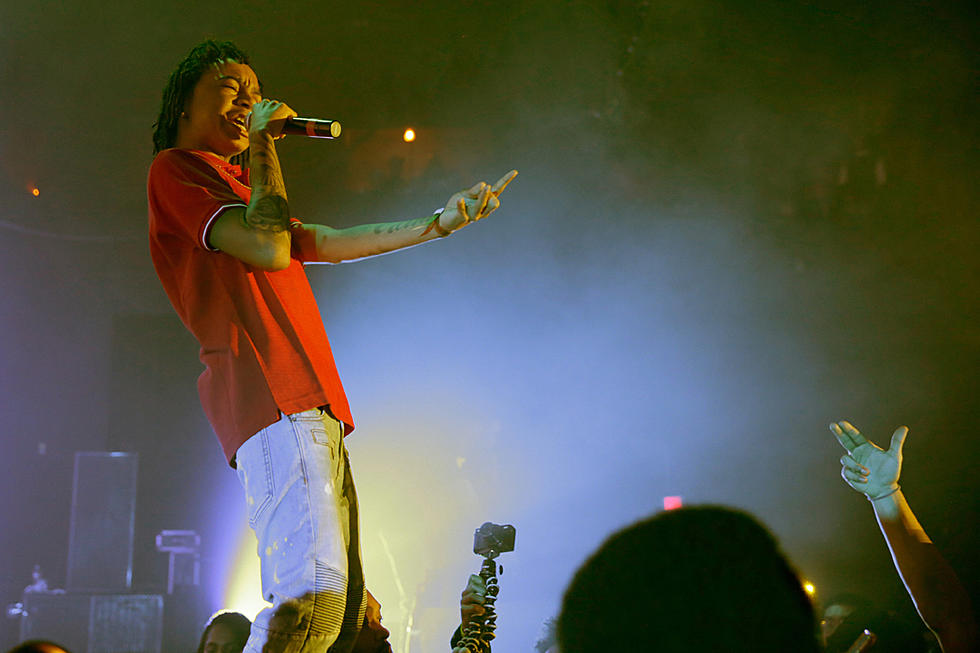 YBN Nahmir Remembers Once Signing a Fan's Gun
Tim Warner, Getty Images
Hip-hop fans can be completely nuts. YBN Nahmir—a quickly rising rapper out of Alabama—has recently seen this first-hand, when his mere presence caused an impassioned young fanatic to erupt into tears and shrieks. A clip of the moment went viral online, but it's certainly not the only unusual experience he's had with a follower of his music.
"A fan had walked up to me," YBN Nahmir tells XXL of an encounter that took place in Tuscon, Ariz., late last year. "This nigga asked me to sign his gun. Right in front of Party City, cameras everywhere." The excited fan, ever prepared, even had a black marker for the special occasion.
Nahmir was still new to stardom—his breakout single "Rubbin Off the Paint" was just taking off—but he followed his gut in the bizarre and potentially precarious situation. "Hell yeah, I'm signing!" he says. "Nigga, I got you! Went straight back to the hotel, I was in that hoe dying. He really made me sign a gun."
Fan love is a byproduct of Nahmir's quick come-up, but also a real-time reminder of his success—and where he might be if his career was just chugging along. "If I didn't blow up from 'Rubbin' Off The Paint,' I probably would've been in Alabama, making diss songs, or some weird shit," he says "I had static with niggas in Birmingham—street shit. I'm blessed that it blew up, because you know, anything can happen."
Nahmir is eager to show that he is bigger than just one song, though. The success of his follow-up track "Bounce Out With That" makes this clear; stylistically, it's a change from "Rubbin Off The Paint," and has more than 50 million streams to show for it.
"I'm a real rapper," he says. "I'm not bullshitting. That's what prolly bring people back. I make short music sometimes, but I make sure I go crazy on the song so people can go back to it and be like, 'Damn, you hear this lil' nigga? I wish the song was longer!'"
Nahmir is also well aware that other rappers may keep their songs short and street for different reasons. "They doing it because they just keep repeating the same thing over and over, they ain't got nothing else to say," he says. "Everybody else be on super-heavy drugs and shit, I don't do none of that shit. I be coolin'."
Nahmir has plenty of new music on the way with the likes of Chris Brown, Wiz Khalifa, and Tory Lanez, but he's particularly excited about an upcoming song called "Politics," on which he unites with Chicago's G-Herbo and Slimmy B from Vallejo, Calif.
His plans for this year are simple: "2018? We finna fuck it up."
Check Out the 2018 Hip-Hop Music Festivals You Need to See