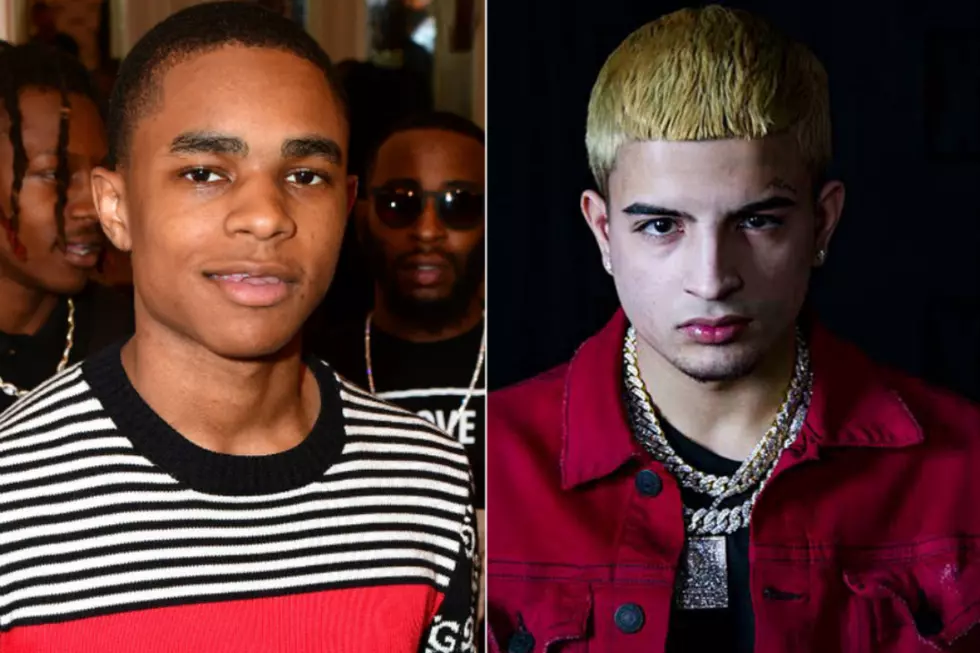 YBN Almighty Jay Surrenders to Police for Allegedly Robbing Skinnyfromthe9: Report
Prince Williams, Getty Images / XXL
The 19-year-old spitta is off the hook in his felony robbery case involving Skinnyfromthe9. TMZ reports today (March 20) that the felony theft charges that were hanging over Almighty Jay's head have been dropped by the L.A. County D.A.'s Office. According to the celebrity gossip site the charges were dropped because "the victim wasn't available."
Before he was robbed and beaten in New York City, YBN Almighty Jay was named as a suspect and charged with felony theft after the rapper and his crew were allegedly caught on video robbing at least $80,000 in cash and jewelry from Skinnyfromthe9. Since the New Jersey rapper wasn't available to police, the D.A. decided not to refer the case to the City Attorney's Office and dropped the charges.
Last week, it was reported that Almighty Jay had been involved in strong-arming Skinny for around $80,000 worth of goods. The items reportedly stolen were a chain worth $40,000, a $20,000 Rolex watch and cash. Surveillance video from the night of the incident shows two supposed affiliates of Jay running toward the car Skinny was in and then running off after a struggle. Jay has admitted that he is the man standing next to the car in the video.
Jay declared his innocence when speaking to TMZ. "I didn't do shit!" he told the outlet. The site's sources say Jay had been crashing at Skinny's crib before the robbery went down. The two were supposedly collaborating on music.
XXL has reached out to YBN Almighty Jay's team for comment.
See a video of Jay declaring his innocence below. Watch footage from the robbery beneath that.

See Photos of YBN Almighty Jay at the 2018 XXL Freshman Shows