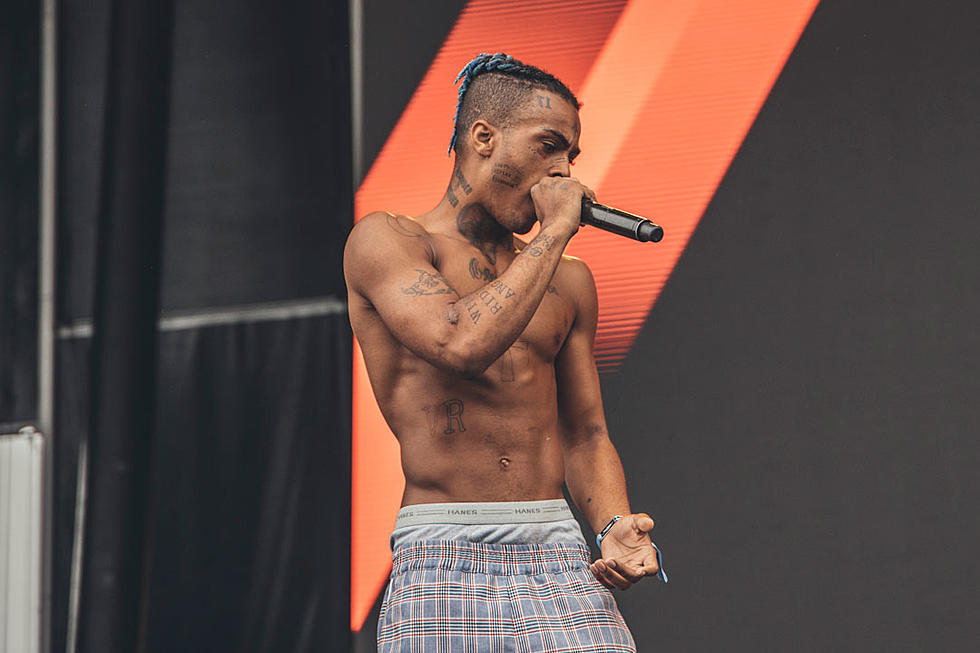 XXXTentacion's Public Memorial to Include Open-Casket Viewing
@theinfamousjc
XXXTentacion's public memorial scheduled for Wednesday (June 27), will feature an open-casket viewing, the rapper's lawyer has confirmed.
There have been rumors circulating that XXX's mother had plans on sending her son off with a public viewing of his body, but the notion had been met with resistance. According to People, the rapper's attorney, J. David Bogenschutz, is saying it will happen.
The family of the slain rapper announced his memorial service on Saturday (June 23) to take place at Florida Panther's Stadium from noon to 6 p.m. "Fans come out and say your final goodbyes," the caption of the flyer reads. "It will be your last chance to see him."
The event will take place at Florida Panther's Stadium and is sure to draw a huge crowd. An open-casket viewing provides more context as to why taking video at the homegoing will be strictly prohibited and enforced to the highest degree, as the flyer notes: "No cellular devices or cameras will be allowed. Please leave them at home or in your vehicle. Any person found with a device of the sort will be immediately turned around at gate and escorted out and will not be allowed back on the premises."
See Photos of XXXTentacion Performing at 2018 Rolling Loud