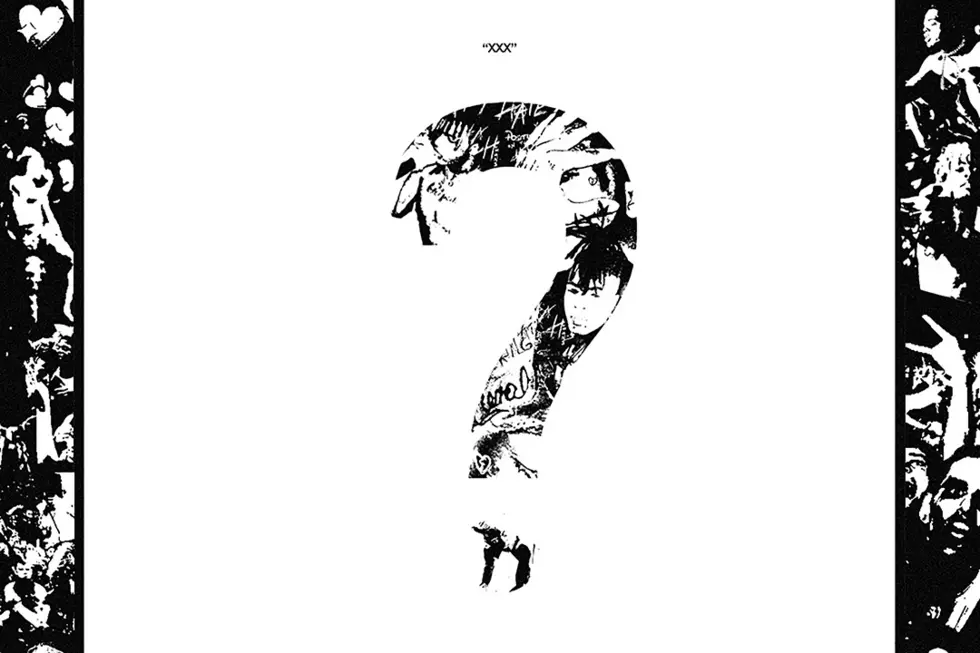 XXXTentacion's '?' Album Earns No. 1 Spot on Billboard 200 Chart
Bad Vibes Forever
XXXTentacion's recently released second studio project, ?, has earned the rapper his first No. 1 album on the Billboard 200 chart.
Released on March 16, the 18-track project moved 131,000 equivalent album units of which 20,000 were from traditional album sales. While the traditional album sales numbers were decent, it was the streaming numbers that really drove ? to No. 1. The project collected 106,000 streaming equivalent album units, equating to 159.4 million on-demand audio stream of the album's songs.
According to a report from Billboard, even without album sales or track equivalent album units, XXXTentaction's latest album would still have debuted at No. 1. The streaming units also make for the second-largest streaming week for an album in 2018, behind only Migos' Culture II record, which had 150,000 streaming units.
? also did better than X's debut offering, 17, which debuted at No. 2 on the Billboard 200 in August with 87,000 album units moved, of which 18,000 were from traditional sales. The album also collected 67,000 streaming units—a big difference from XXXTentacion's latest offering.
Released on March 16, XXXTentacion's latest album features the singles "Hope," "Sad!" and "Changes" and includes guest appearances from Joey Bada$$, Travis Barker, Matt Ox and PnB Rock.
In related news, the Florida rapper was recently allowed off house arrest to go on tour. "These are the first steps towards complete freedom," his lawyer said. "X will still have to abide by his strict regulations such as monthly alcohol and drug testing, as well as submitting a travel itinerary to his Parole Officer."
It's uncertain when the rapper plans to head out on a trek but be on the lookout for tour dates.
See New Music Releases for March 2018