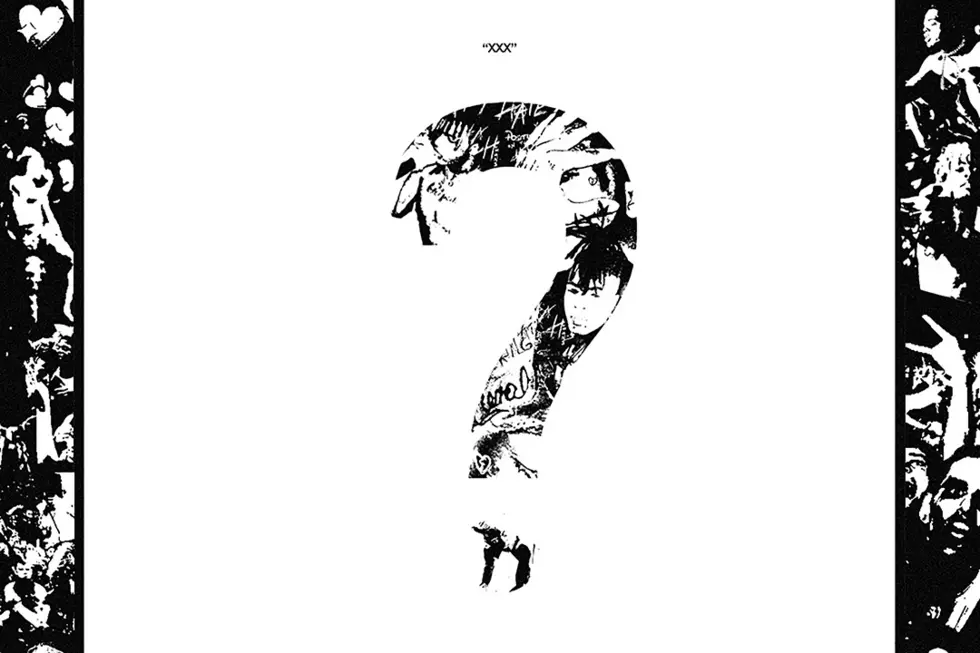 XXXTentacion Shares the Tracklist for His Forthcoming Album '?'
Bad Vibes Forever
Fresh off of revealing the release date for his upcoming album, XXXTentacion has now shared the tracklist.
The South Florida rapper revealed the tracklist on his Instagram story on Monday (March 12), simply writing, "'?' Tracklist." X also revealed the song "Hope" will be on the album with all proceeds going to Stoneman Douglass High School shooting survivor Anthony Borges.
XXXTentacion previously released "Hope" in February following the shooting at the Parkland, Fla. high school. In a letter to the victims of the event, the rapper wrote, "I could never say I understand how you all are feeling, nor can I find the right words to say to you, but I do want you all to know, you are not alone."
The album's upcoming collaboration with Joey Bada$$ will be the second song released by the rappers. Last week, the two teamed up to drop "King's Dead (Freestyle)," a remix of the Jay Rock, Kendrick Lamar, Future and James Blake cut from Black Panther: The Album.
Check out the tracklist and cover art for XXXTentacion's ? below.
XXXTentacion's ? Album Tracklist
1. "Introduction (Instructions)"
2. "Alone, Part 3"
3. "Moonlight"
4. "Sad!"
5. "The Remedy for a Broken Heart (Why Am I So in Love)"
6. "Floor 555"
7. "Numb"
8. "Infinity (888)" featuring Joey Bada$$
9. "Going Down!"
10. "Pain = Bestfriend" featuring Travis Barker
11. "$$$" featuring Matt Ox
12. "Love Yourself (Interlude)"
13. "Smash!" featuring PnB Rock
14. "I Don't Even Speak Spanish LOL"
15. "Changes"
16. "Hope"
17. "Schizophrenia"
18. "Before I Close My Eyes"
See New Music Releases for March 2018