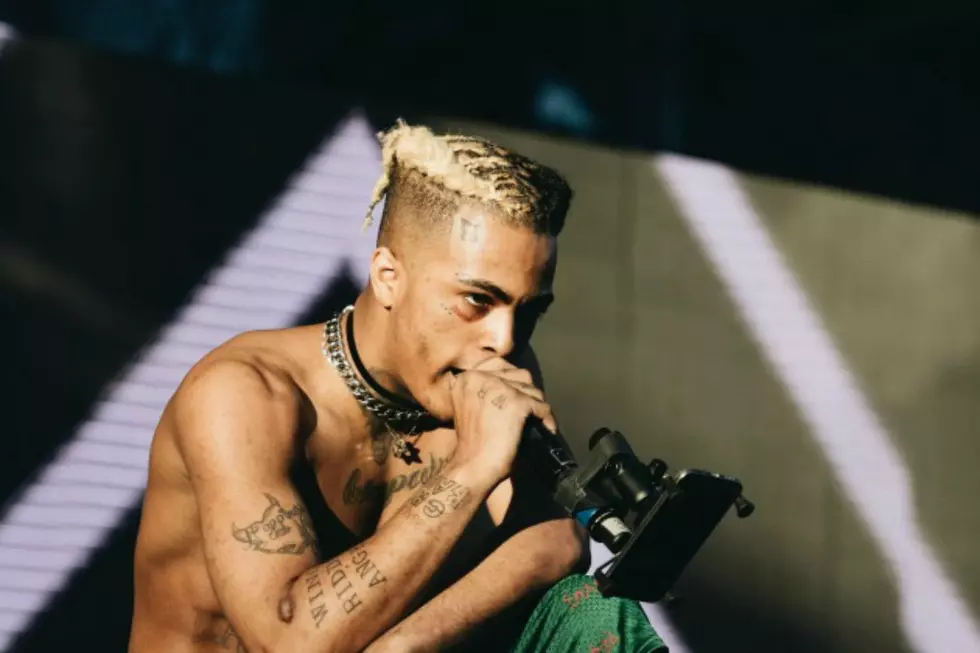 XXXTentacion's Music Removed From Spotify Playlists Following New Hate Conduct Policy
@theinfamousjc
In light of the news that XXXTentacion's music has been removed from Spotify's playlists due to claims that it violates their hate content and hateful conduct policy, X's team responds.
New York Times reporter Joe Coscarelli reached out to X's people for a comment on the removal of his music, which presumably violates their policies given the previous accusations against him for domestic abuse.
XXXTentacion's team reportedly responded to Coscarelli's request for a comment by simply questioning whether a wide range of other artists who have faced similar allegations in the past will also be removed. Artists listed include David Bowie, Ozzie Osbourne, the Red Hot Chilli Peppers and 6ix9ine.
When XXL reached out to Spotify on the matter, they informed us they are reviewing other artists on a case-by-case basis.
A representative for the streaming service told the publication that in addition to Kelly's music, X's music was removed from playlists as of Thursday. The rapper was recently featured on Spotify's popular Rap Caviar mix.
Like with R. Kelly's music, XXXTentacion's songs will still be featured on Spotify but will no longer be found on any genre or mood-based playlists, as well as playlists such as Discover Weekly, New Music Friday and more.
According to Spotify, while they are not trying to censor an artist's content because of their behavior, they want their editorial decisions to reflect their values.
"We don't censor content because of an artist's or creator's behavior, but we want our editorial decisions—what we choose to program—to reflect our values," a statement issued to XXL reads. "When an artist or creator does something that is especially harmful or hateful, it may affect the ways we work with or support that artist or creator."
A spokesperson for the streaming service tells XXL that the policy will be applied in a case-by-case basis and should they be alerted to something that violates their policy, they will review it.
"At the same time, however, it's important to remember that cultural standards and sensitivities vary widely,' a blog post written on their website reads. "There will always be content that is acceptable in some circumstances, but is offensive in others, and we will always look at the entire context."
See Behind-the-Scenes Photos of XXXTentacion at the 2017 XXL Freshman Shoot