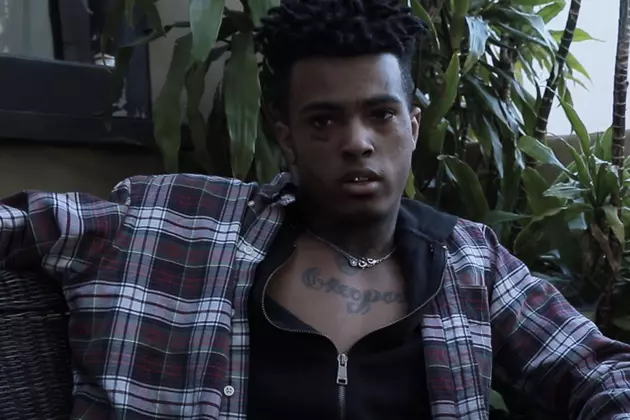 XXXTentacion's Song "Look at Me" Debuts on Billboard Hot 100 Chart
Elevator via YouTube
"Look At Me" comes in at song No. 95 on the Hot 100 list, which gages the hottest records of any genre. The track is an absolute banger from start to finish, as XXX's vulgar lyrics combine with Rojas and Jimmy Duval's instrumental for a match made in heaven.
"I'm like bitch, 'who is your mans?'/Can't keep my dick in my pants," XXXTentacion spits. "My bitch don't love me no more/She kick me out I'm like vro/That bitch don't wanna be friends/I gave her dick, she got mad/She put her tongue on my dick/Look at my wrist, about 10/Just got a pound of that boof/Brought that shit straight to the booth/Tommy my Hilfiger voots."
XXL recently spoke with XXXTentacion, who is currently locked up in a South Florida prison, about a number of different topics, including his unique style of rap.
"It's real. It's not masked up," XXXTentacion says. "It can't fit into a box. It's its own sound, and that's what I wanted to do, is be an individual, so doing that sound made me an individual. Being as raw as possible or as depressed as possible felt real."
In the interview, XXXTentacion also talks about how Drake may or may not have stolen his flow for an upcoming track. discussed his ultimate goal, saying, "My whole intention is being the biggest artist there ever was or currently is."
Congrats to the 19-year-old Broward County native for his debut on the Billboard Hot 100.
See 20 of Your Favorite Rappers Naming Their Favorite Rappers