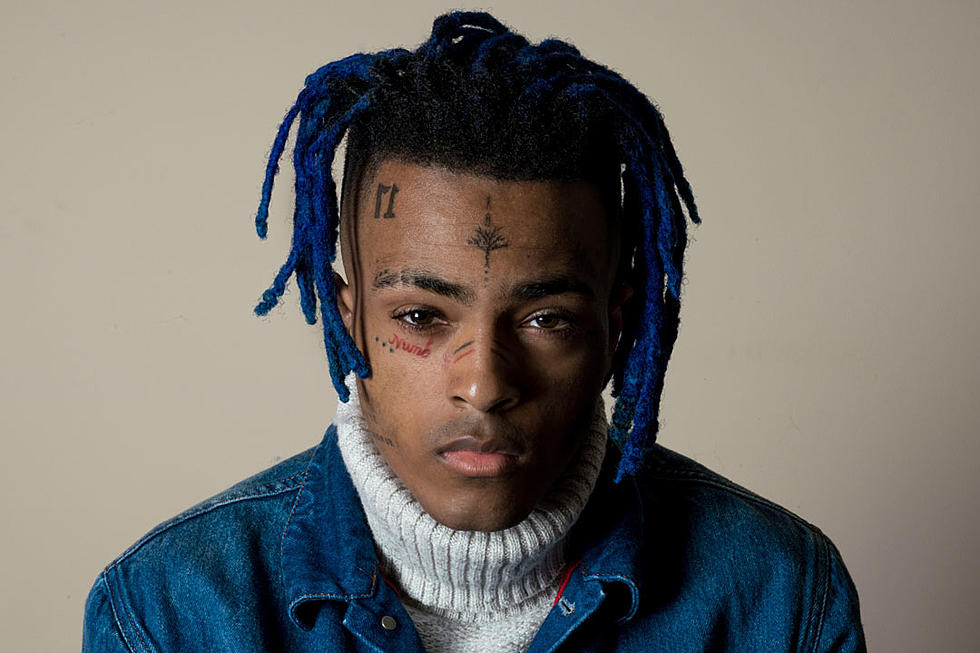 XXXTentacion Laid to Rest in Grand Mausoleum
Jack McKain
Following his public memorial on Wednesday, which was attended by thousands of grieving fans, friends and family members, XXXTentacion was laid to rest during a private funeral on Thursday (June 28). His final resting place is fit for a king.
XXX's mother, Cleopatra, shared a photo on Instagram of the mausoleum at the rapper's burial site on Saturday (June 30). The granite structure has the South Florida artist's moniker, XXXTentacion, chiselled near the top, as well as his government name, Jaseh D. Onfroy. The fancy monument features Roman columns and a black door with an intricate vine design. X's mother captioned the Instagram pic, "My guardian angel 👼🏾."
The funeral was attended by many of XXXTentacion's family and close friends. Singer Erykah Badu as well as Empire founder Ghazi Shami and Nima Etminan, Empire VP of Operations, were in attendance to bid farewell to X.
"May you find peace in the next now," Erykah Badu wrote on Instagram along with a photo of the rapper's funeral program. "May the world begin to understand the depths of living between two worlds and recognize that ( you) Jahseh Onfroy is what happens when one is in a struggle to embrace the predator and the victim inside himself at once."
Today we buried your physical body - may your spirit be eternally free...🖤 #ripxxxtentacion," Ghazi Shami posted on Instagram.
"At the funeral today, I heard very touching words from Jahseh's great-grandmother," Nima Etminan wrote in a caption on Instagram. "She said: 'in life, you can wait for storms to pass, or instead you can learn to dance in the rain. Jah danced in the rain.' Love, forever. #RIPXXXTENTACION."

The impact of XXX's untimely death has left his fans mourning their favorite artist while many critics continue to bring up the domestic battery charges against him. On Sunday (July 1), the "Sad!" rapper's mother addressed the overwhelming requests she's been getting on where people can send items for the late rapper. "We've received numerous request from supporters who wan to sent thing to X," she wrote on Instagram. "Feel free to send them here. Nothing will be discarded. Long Live Jaseh. XXXTenacion. 3255 NW 94th Ave. 9008. Coral Springs Branch. 33075."
Check out the photos of XXX's last resting place below.
See Photos of Fans Attending XXXTentacion's Public Viewing