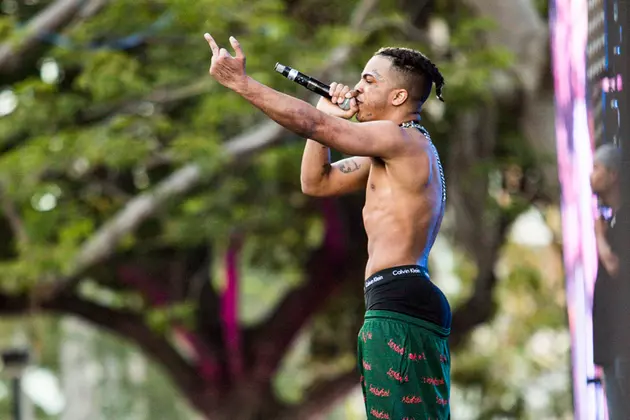 XXXTentacion's "Jocelyn Flores" Becomes His Highest-Charting Song to Date
Michael Fequiere
XXXTentacion's anticipated 17 album is making major waves in the music community, and now his hard work is paying off on the charts. The "Look At Me!" rapper's "Jocelyn Flores" record off of the new project is now the highest-charting song of his to date, sitting at No. 31 on the Billboard Hot 100 singles chart dating Sept. 16.
The Florida entertainer released his long-awaited studio album at the end of August, and while "Jocelyn Flores" is now his highest-charting song, he also lands a total of eight placements on the Billboard chart. Other songs by X on this week's chart include "Fuck Love" with Trippie Redd, "Everybody Dies In Their Nightmares," his feature on Kodak Black's "Roll In Peace," "Revenge," "Depression & Obsession," "Save Me" and "Carry On."
"Look At Me!" was the first and only other record by X to land on the Billboard Hot 100 earlier this year, peaking at No. 34 in April. Although it didn't reach the Top 10 at the time, it did officially reach platinum status last month, moving over 1 million units.
Outside of the controvery he has stirred up on social media, the Southern music star has had a majorly successful year, having landed the 10th spot for the 2017 XXL Freshman class earlier this summer.
See the full Billboard Hot 100 list to check out all of XXXTentacion's placements on the chart. Listen to "Jocelyn Flores" below.
See 25 of the Best Hip-Hop Projects of 2017 (So Far)