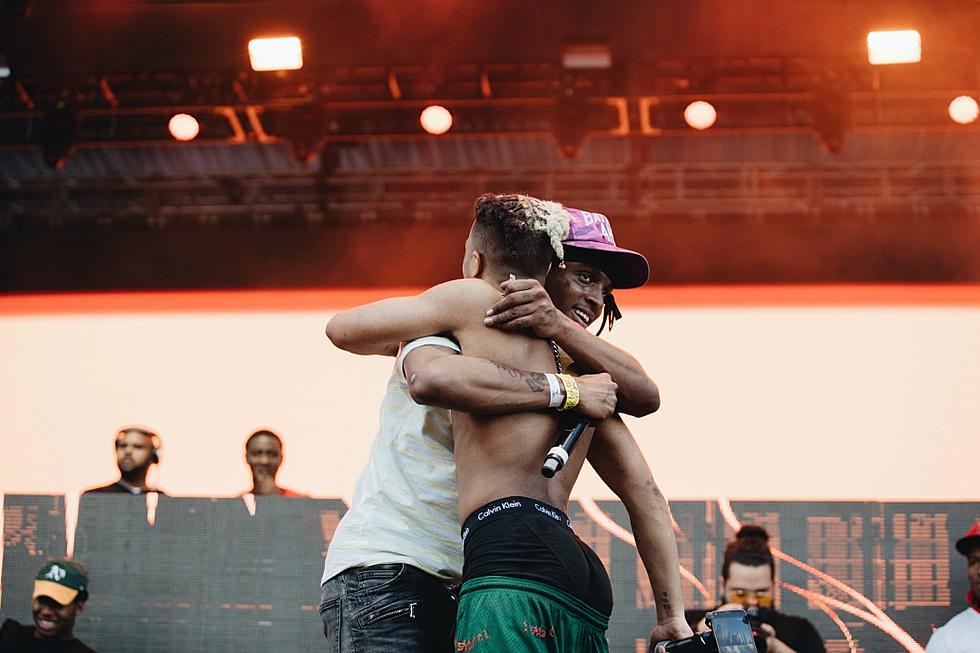 XXXTentacion Wants to Be Friends With Ski Mask The Slump God Again
@theinfamousjc
According to X, the two friends had a recent falling out, which he claims was over business reasons. In a now-deleted Instagram story, X says he will make music for fans again if Ski will be his friend again.
"If you want me to make music, tell Ski Mask to be my friend again," he says in the video. "Tell Ski Mask to be my friend again and I will make music. Tell him to be my friend again."
During an Instagram Live session with his followers, X goes into further detail why him and Ski Mask are having issues and why he previously claimed he was being "used" in his latest post about quitting music.
"It was a lack of appreciation on his end, not because of me," he explains. "I guess just from a business perspective. But he put a business perspective before a personal relationship, and I've been with him as a friend and as a brother for a very long time. I mean, it's just on some other shit to be honest. It's not on anything I've done wrong. I can't even say I've done anything to him, and I wouldn't go on the Internet and express that if I didn't care about the relationship, but you already know how it goes. They use you to where they wanna go and then part ways. And I've been used a lot if you haven't noticed."
One fan asks X if he's really quitting music, or if he is just bluffing. "Am I really quittng? Yes, I'm quitting," he answers. "I don't know for how long, but I'm just not going to make music right now."
Ski Mask eventually responded to X's comments in a video of his own, stating that he'll always have love for him, but he wants to be seen as an individual rapper, and not in the shadow of his former friend.
"[I'll] always love that alien-looking nigga named XXX, but I have to distance myself because it's like nobody would see me as an individual rapper if I don't," said Ski. "On top of that, that nigga crazy as hell."
See the explanations from XXXTentacion and Ski Mask The Slump God in the videos below to watch everything unfold.
See Behind-the-Scenes Photos of XXXTentacion at the 2017 XXL Freshman Shoot