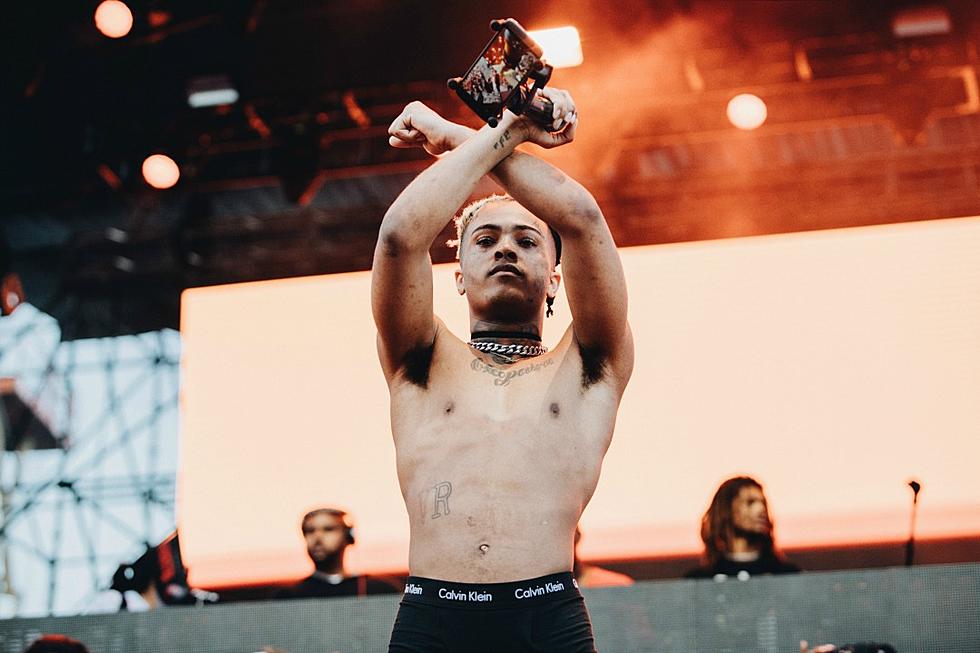 XXXTentacion Feels He's Being Extorted by New Assault Claims
@theinfamousjc
Earlier this week, footage of XXXTentacion hitting a woman surfaced online, leading many to believe it was another case of domestic violence for the rapper. But now, according to a March 29 report from TMZ, the "Sad!" rapper claims the woman in the video is trying to extort him.
According to sources close to the artist, the video was jokingly made in 2013 when X and the woman in the video were 15 years old and the woman agreed to go on the record with the rapper's lawyer to admit the video was a joke. But things quickly changed when the woman's grandparents allegedly called X's team asking what they could to "make everything good," leading the rapper to believe he's being extorted.
XXXTentacion's lawyer, Jaclyn Broudy, now tells TMZ, "This 'terrified' woman decides to post this video now, conveniently when [XXXTentacion] becomes famous. Draw your conclusions."
"For those who are questioning why I didn't come forth earlier was because I was terrified for my life," she wrote. "Imagine someone doing that to u unprovoked? At 16? Let alone the people he associates himself w? Truth of the matter is I would still be holding on to this secret if it wasn't leaked. So stop w/ the 'clout chasing' bullshit. I wasn't the one to originally leak the video."
For XXXTentacion, the new allegation is just another stain on his already controversial career. The Florida rapper is currently facing 15 felony charges stemming from various counts of domestic violence and witness tampering.
Check out the video of the incident below.
See Behind-the-Scenes Photos of XXXTentacion at the 2017 XXL Freshman Shoot