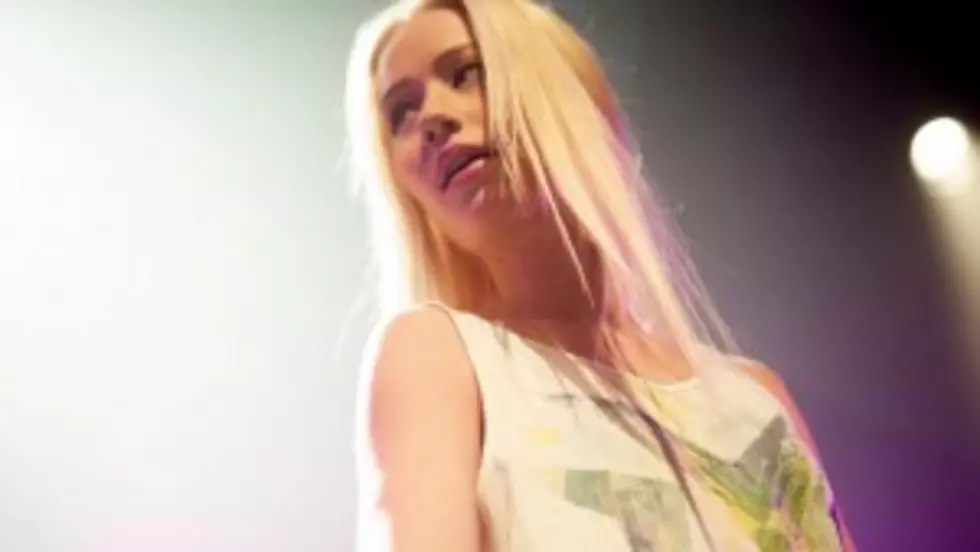 XXcLusive: Iggy Azalea Dropped From Interscope?
In January, Iggy Azalea announced that she signed a recording deal with Interscope Records.
"It's a family and it's a long-term commitment," Iggy told Billboard's, The Juice about inking the recording deal with Interscope at the time.
Two months later, this past March, the Australian rhymeslinger announced that she also signed on to become part of T.I.'s Grand Hustle label. Tip and his Grand Hustle imprint being on Atlantic Records may have sparked a potential conflict of interest between Iggy being on both Atlantic and Interscope, possibly triggering T.I.'s declaration earlier this week.
"Iggy is a free agent," Tip said bluntly on MTV's Hip Hop POV on Wednesday (May 16), likely throwing hip-hop fans for a loop. "She is a Grand Hustle artist."
The brevity of his comment left the yearning question about the status of Iggy's widely reported deal with Interscope. Amidst a whirlwind of reports saying that she either got dropped from Interscope or never really was signed to the label in the first place, XXL caught up with Iggy and Interscope to get an explanation about the situation.
"I wasn't dropped by Interscope," Iggy told XXL moments after her performance in front of a sold-out crowd at SOBs in New York City on Thursday night (May 17). "I'm still managed by [Interscope], but when T.I. came on board and it became a Grand Hustle thing. We were working on restructuring and we worked down to the final deal. There's things that change when other people get involved.  For me, I choose my involvement with Tip because that's my family over other things, so I'm thankful that I have him and he can kinda get me out of that situation; now it's just strictly Grand Hustle."
Her statement was corroborated by Interscope's Vice President of Publicity, Yvette Gayle, who told XXL that despite the news of Iggy's alleged deal in January, that Azalea never officially signed on with the imprint.
"Iggy decided not to sign with Interscope, but she is still managed by Interscope Management," Gayle explained in a statement sent to XXL.
Added Azalea: "This has been this way for about two months now. Me or Interscope didn't really feel it was necessary to speak on it because we have a great relationship still.  Everyone in that building is my friend and there's a mutual respect there and nobody wants to do anything that makes anyone feel uncomfortable about anything else. There's no bad blood between me and Interscope of course, they still manage me. So they play a big part in my career; but I can't sign something that I don't feel, you know, is 100% right.  So I did what was best for me and they did what was best for them business-wise.
Having learned from the experience, Iggy says she's going to take her time before signing with anyone else.
"I'm not in a rush to sign anything with anyone," she added. "I have some really great things coming up that you will see why and maybe it will make more sense why I chose what I've chosen.  I can't elaborate on them yet."
However, a source close to Iggy's situation told XXL that her signing to Atlantic next is "certainly possible."
Before trying to clear the air and set the record straight, Iggy rocked a sold-out NYC crowd at SOBs. Sporting her signature ponytail and rocking a sexy black goth dress with six-inch stiletto heels, the Australian beauty gave the NYC audience a full dose of her flamboyant style and hardcore lyricism. At the conclusion of her performance, Iggy spent thirty minutes taking pictures and signing autographs.—Chanel Clark & Mark Lelinwalla