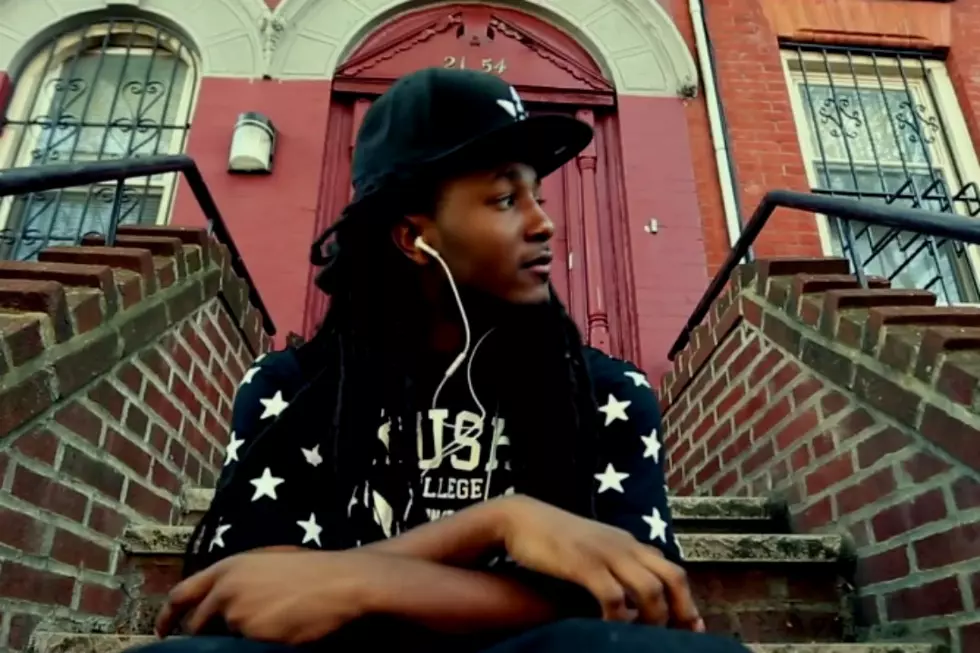 Woop Kicks Off I Still DGAF Tour Following Release From Jail
RealWoopWoopTV via YouTube
Orlando, Fla. rapper Woop was just starting to gain some major steam when he had a life-changing setback in 2016. That year, a 2010 charge of "shooting/throwing a missile at a building or vehicle" landed the "Go Away" spitta in jail with a two-year sentence on April 26, 2016. Now, with his time served and behind him, the rapper is getting back to his career and is currently on tour.
Woop, born Charles Ford, was released back into society on Feb. 15, and has made quick work of putting things back in order.  He hit the road on his I Still DGAF Tour on Friday (March 2), a mostly Florida-based jaunt that will see him touch down in 10 cities in March, April and May.
Woop is hoping the time away helped form his craft. "Jail was the first time I really started to write," he says. "I can tell more of a story now, can tell people what I'm going through. Put people in my shoes who have been here before, and who haven't been here before—I can give them my life story."
Woop is working on the follow up to his 2015 project, #IDGAF.
Check out Woop's I Still DGAF Tour dates below and expect new music from him in the near future.
Woop's I Still DGAF Tour Dates
March 2 - Denmark, S.C. - Magnolia Sports Bar & Grill
March 3 - Tallahassee, Fla. - Play Sports Bar
March 10 - Ormond Beach, Fla. - Coco's Night Club
March 17 - Tampa, Fla. - Club AJA
April 1 - Orlando, Fla. - Gilt Night Club
April 6 - Jacksonville, Fla. - ONYX Night Club
April 20 - Ocala, Fla. - Colosseum Night Club
April 21 - Palatka, Fla. - Sports Entertainment Center
May 12 - Miami, Fla. - Rolling Loud
May 27 - Sanford, Fla. - The Barn
Check Out the 2018 Hip-Hop Music Festivals You Need to See