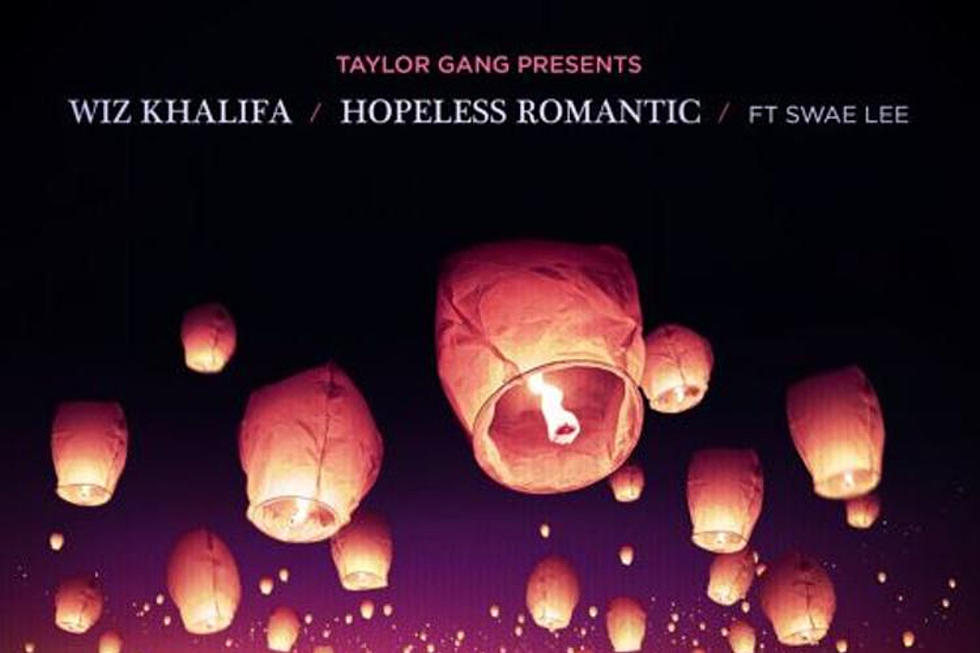 Wiz Khalifa and Swae Lee Share New Song "Hopeless Romantic"
Atlantic Records
With his long-awaited sequel to Rolling Papers just weeks away, Wiz Khalifa has released another peek at the project with the Swae Lee collaboration, "Hopeless Romantic."
Wiz taps Young Chop and CBMIX for the beat, a sweet mix of pulsing electric guitar and pseudo-theremin squiggles. The younger Sremmurd leads off on chorus duty, serving a catchy hook about those follow-up texts you get from flings the morning after a long night out.
"My night runs into morning, all the time/And through my phone I'm scrolling, bang my line/Off the drink it's hard to focus (focus)/Seems like I'm always chosen by romantics that are hopeless," Swae sings.
The rest of the track details the duo's extravagant evenings, and the dilemma of how to preserve relationships after the sun comes up. Wiz's verse finds him navigating that tension, rapping, "Say I'm Khalifa, the best/But I got money to get/I gotta hop on a jet/Probably don't call, I'ma text."
Swae is one of many guests featured on Rolling Papers 2, according to an interview with Wiz last week on Atlanta's V-103. The Taylor Gang chief revealed that Bone Thugs-N-Harmony, PARTYNEXTDOOR, Chevy Woods, Ty Dolla $ign, Gucci Mane and Snoop Dogg will also make appearances. The project is expected to drop on July 13.
If you'd like to catch the new single live, Wiz and Rae Sremmurd, fresh off their May triple-disc album, kicked off the Dazed & Blazed Tour yesterday (June 21) in Detroit with support from Lil Skies and O.T. Genasis. Shows run through Aug. 30. For now, you can listen to "Hopeless Romantic" below.
See 20 of Your Favorite Rappers Naming Their Favorite Rappers