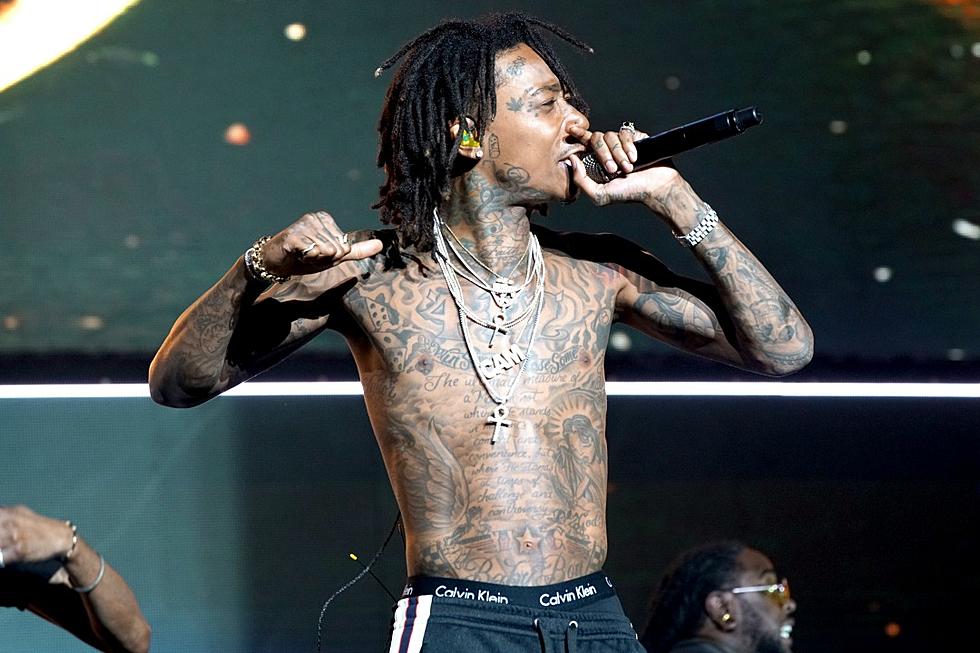 Wiz Khalifa Says Lean Is Lame
Bennett Raglin, Getty Images
Wiz Khalifa is all about that marijuana life. But when it comes to pharmaceuticals, not so much. The Taylor Gang boss recently expressed his disdain for the casual use of opioids in an Instagram video.
Yesterday (Nov. 11), the Pittsburgh rapper hopped on social media to state his case. "I been doing a little bit of thinking. 'Cause I like to think a lot," he starts, as he puffs on a joint while soul music plays in the background. "You know, when a lot of people follow one trend, or find themselves doing the same thing that everybody else is doing, you don't really get somebody that speaks for the other side. So Ima just go ahead and speak for the other side. Lean is lame. Not for the lean sippers. Don't get in your feelings. It's for the people that don't fuck with that shit. Feel empowered. Know, lean is definitely lame," he adds.
He doubled down in the caption typing, "LEAN IS LAME 😂✈️."
Wiz, who appears on XXL's 20th anniversary cover, isn't the first rapper to speak out with an anti-drug statement recently. In September, Russ caused controversy by wearing a shirt that called out users of hard drugs which read: "How much Xans and Lean do you have to do before you realize you're a fucking loser."
Check out Wiz's message below.
Here Are the Best Projects Released From 104 Past and Present XXL Freshmen