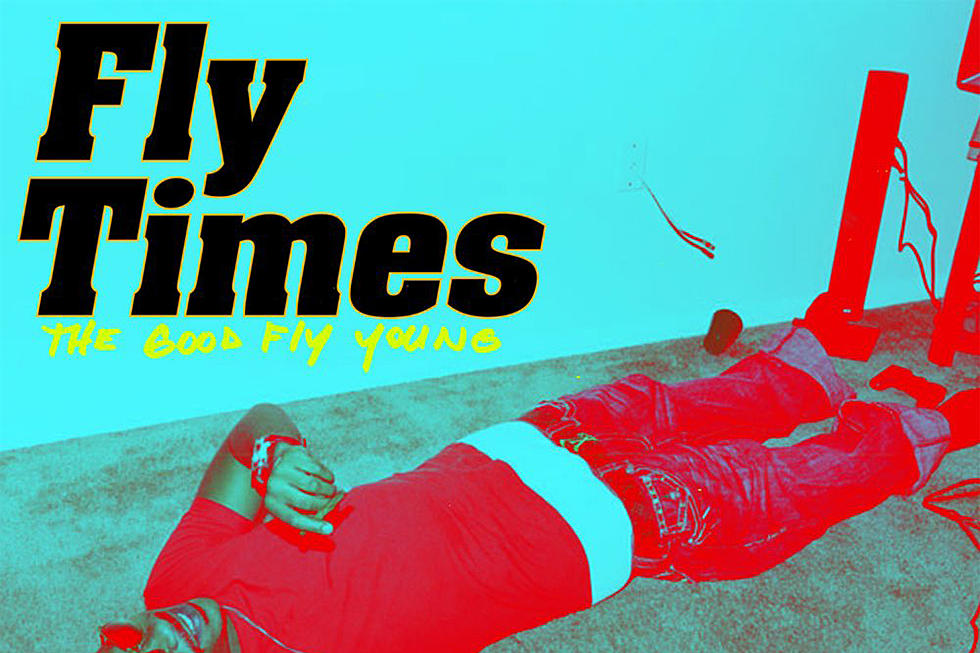 Wiz Khalifa 'Fly Times, Vol. 1: The Good Fly Young' Project: Listen
Atlantic Records
And just like that, Wiz Khalifa is back—just in time for 4/20.
On Saturday (April 20), the Taylor Gang boss dropped off Fly Times, Vol. 1: The Good Fly Young, a 14-track affair featuring Ty Dolla $ign, Curren$y, Chevy Woods and more. Wiz first announced the project last Sunday (April 14).
"Im droppin another project on 4/20. Don't forget," Wiz wrote in a tweet. "It's called Fly Times Vol. 1: The Good Fly Young."
Check out Khalifa's new project for yourself below.
Wiz Khalifa's Fly Times, Vol. 1: The Good Fly Young Project Tracklist
1. "Real As You Think" featuring Problem and Curren$y
2. "Taylor"
3. "G.O.A.T Flow" featuring THEMXXNLIGHT
4. "Bacc to Winning" featuring Ty Dolla $ign
5. "Chevy Bars" featuring Chevy Woods
6. "Big Pride (Bag Talk)" featuring Young Deji
7. "What You Deserve" featuring Young Deji
8. "Yea Yup" featuring Young Deji
9. "Gold Bottles" featuring Young Deji
10. "Taylor Life" featuring Sosamann
11. "You Don't Have to Hide" featuring Young Deji
12. "Real One" feat. Young Deji
13. "Monitored Millions"
14. "All for You" featuring THEMXXNLIGHT
Take a Look at Wiz Khalifa's Different Looks Over the Years