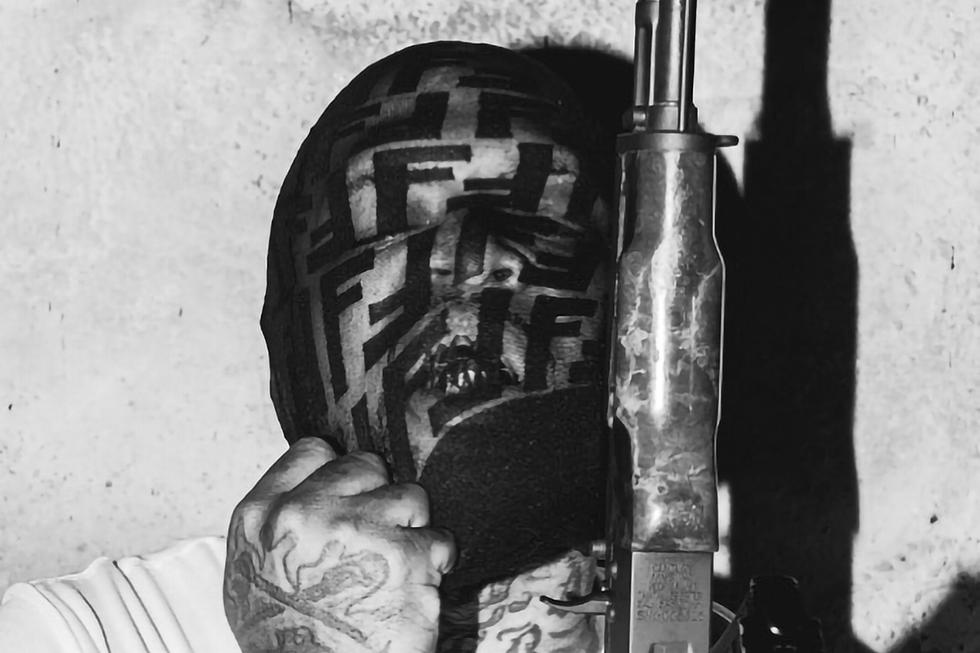 Westside Gunn Drops New 'Supreme Blientele' Album With Anderson .Paak and More
Griselda Records
Westside Gunn returns. Today (June 22), seemingly out of nowhere, the Buffalo, N.Y. artist unloaded his Supreme Blientele album, a new project featuring plenty of the lyricism fans have come to know and love.
Westside Gunn's new project, which features production from 9th Wonder, Pete Rock, Alchemist, Statik Selektah, Sadhu Gold & Hesh and Harry Fraud, comes with three distinct titles and covers for each of them. The first is obviously Supreme Blientele. The second and third are Chris Benoit, and GOD is the GREATEST. The second title is named after Chris Benoit, a professional wrestler who killed his wife and son before taking his own life 11 years ago.
At 17 tracks, Supreme Blientele, which title seemingly serves as a nod to Ghostface Killah's 2000 album, Supreme Clientele, includes features from rappers like Jadakiss, Elzhi, Busta Rhymes, Roc Marciano and, most surprisingly, Anderson .Paak. If you're a fan of ruthless, East Coast boom bap this is probably the project for you. If you've been listening to the Shady Records artist for the last several years, you already knew that.
With endlessly agile flows, tight rhyme schemes and bars entrenched in gangsterdom, Conway's partner in crime/brother always delivers. Now, you can see what he's been working on for yourself below.
Check out Supreme Blientele for yourself below.
Westside Gunn's Supreme Blientele Tracklist
1. "Big Homie Arn"
2. "Gods Don't Bleed" featuring Benny and Jadakiss
3. "Dean Malenko"
4. "Brutus" featuring Benny and Conway
5. "Amherst Station"
6. "Rvd" featuring Keisha Plum
7. "Elizabeth"
8. "Mean Gene"
9.  "Stefflon Don"
10. "SaBu
11. "Brossface Brippler" featuring Benny and Busta Rhymes
12. "Spanish Jesus" featuring CrimeApple
13. "The Steiners" featuring Elzhi
14. "Ric Martel" feature Roc Marciano
15. "Westside"
16. "Wrestlemania 20" featuring Anderson .Paak
17. "AA Outro" featuring AA Rashid
See 60 Hip-Hop Albums Turning 20 in 2018