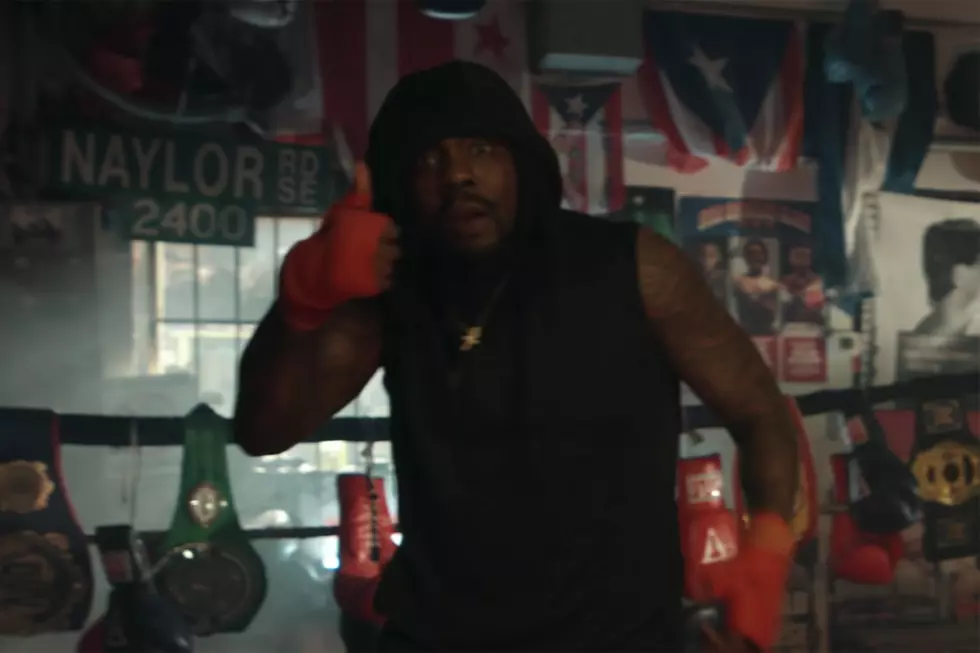 Wale Trains Like a Pro Athlete in "Negotiations" Video
Worldstarhiphop via YouTube
Wale might be known as a rap star now, but years ago, he was a member of Robert Morris University's football team. Those athletic roots are ones he gets back to in his new video for "Negotiations," a cut he unloaded back in April.
In the visual, which dropped dropped June 18, the outspoken Wale does some very intense training as his own song acts as the soundtrack. In one part of the video he hits the boxing ring. In another, he's running up the stairs of a football stadium. When he's not doing that, he's running routes, showcasing his hands as he leaps into the air catching pass after pass. It all looks pretty effortless, which is, as they say, the mark of a true athlete.
Getting to the song-aligning theme of the video, Wale can also be seen sitting across the table from what appear to be either professional ball club owners or coaches negotiating the terms of a contract with the Warner Bros. Records rapper. On the track itself, Mr. Folarin, who unleashed his Self-Promotion EP back in April,  spits about his mic prowess and his ability to succeed no matter what.
"Yeah, mind racing, negotiating my situation/I burned bridges I can't repair so been fly lately/I've been peddling rhymes so much my calves hurt/Fly pelican fly, Tony Montana work," Wale spits on the Ayo & Keyz-produced track.
Check out the video for "Negotiations" for yourself below.
Check Out the 2018 Hip-Hop Music Festivals You Need to See