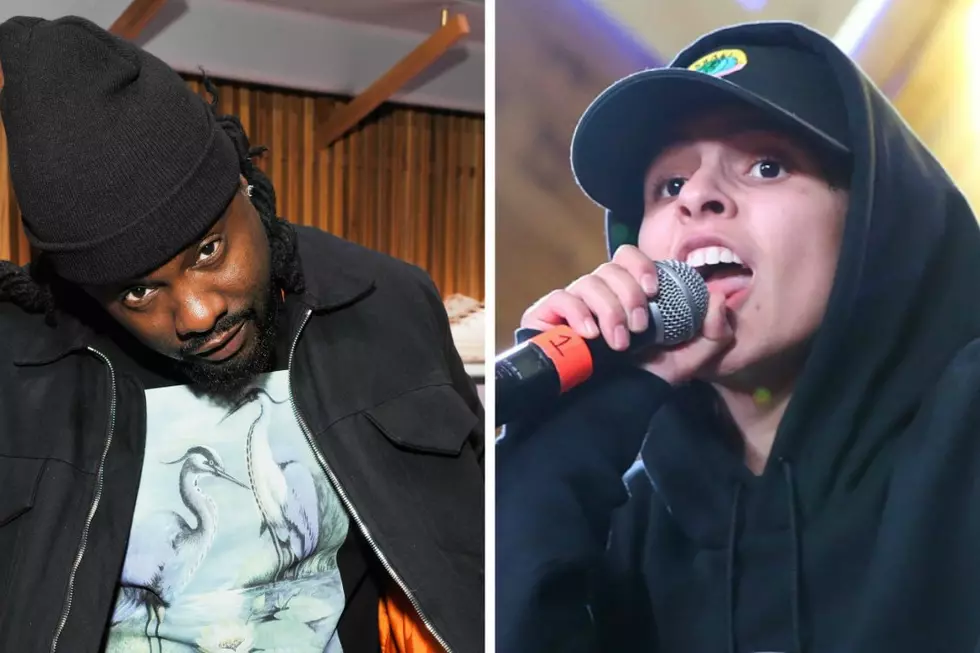 Wale Fires Back 070 Shake for Twitter Shade
John Sciulli / Jonathan Leibson , Getty Images (2)
Last Friday (Nov. 2), 070 Shake was mentioned in a tweet from an up-and-coming artist, who said he wants to "bless a track with" Wale, Kid Cudi, Wiz Khalifa, or Shake. The New Jersey native responded with an ounce of shade towards Wale.
"Eh not really feeling the Wale part," 070 Shake said in a quote tweet.
The D.C. rapper caught on to the tweet hours later and responded by hurling more shade back the Ye collaborator. "Lmao love how u went out ur way to say that . Go awf, queen," Wale replied. In her next reply, Shake tried to diffuse the situation by offering her admiration for the MMG rhymer. "You just too fire for me bro feel me love u ," Shake said.
However, her sentiment didn't go over well with Wale. "This what we call in our community "wellin like shyt" or "cappin" in some of our other communities . The shade is noted . Queen," Mr. Folarin responded.
Check out their Twitter spat in the gallery below.
See Wale and 070 Shake's Twitter Spat