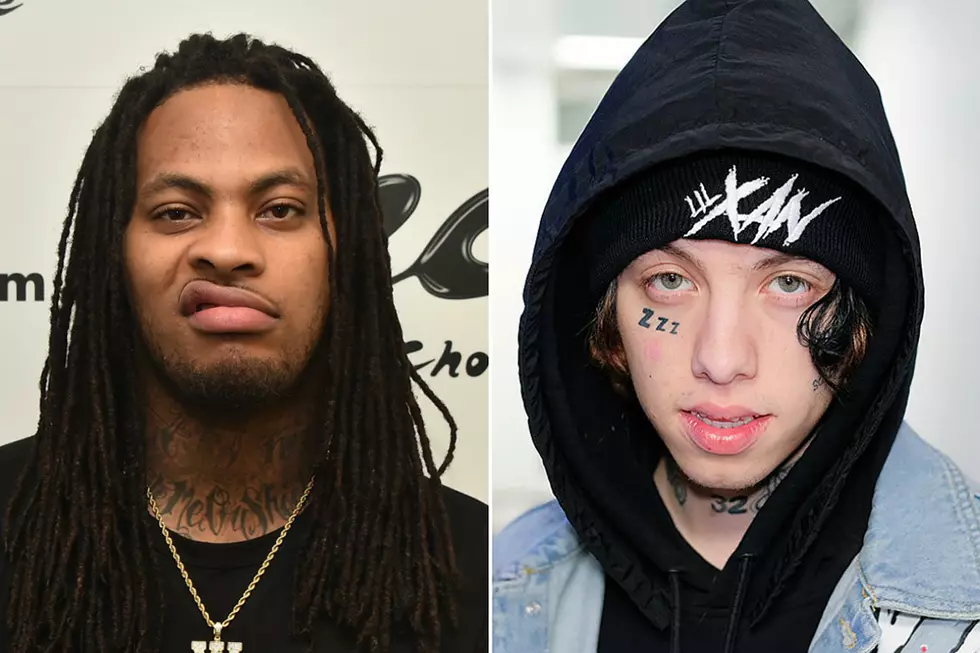 Waka Flocka Thinks Lil Xan Should Be Banned From Hip-Hop
Theo Wargo / Matthew Eisman, Getty Images (2)
In February, Lil Xan's feelings about Tupac Shakur were revealed when the rapper called Pac's music boring. While hip-hop fans were clearly upset about his comments, they weren't the only ones who were angry.
On Tuesday (March 6), Waka Flocka hopped on Twitter to call out Lil Xan for his comments. "Lil Xan banned from hip hop," the rapper tweeted. "GoD of Rap, Hip Hop, etc Tupac Shakur!!!"
Waka, who has had disagreements with old-school rappers before, said it hurt to see young people disrespecting a legend. "Pac help me get thru childhood!!! Shit hurt to see the youth disrespect man that paved the way for all of us literally," he tweeted. "Respect is everything, never forget that."
"You know what ima just stop saying how I feel and I'm done doing interviews," he tweeted. "I love my fans to death but I can't let these companies keep taking advantage of me and using me to further there shit, it's fucked."
In the clip, which comes from an interview with Revolt TV, Lil Xan is asked to rate Tupac's music out of 10, giving the late rapper a two because his songs are boring.
Check out Waka Flocka's tweets below.
See Waka Flocka Thinks Lil Xan Should Be Banned From Hip-Hop