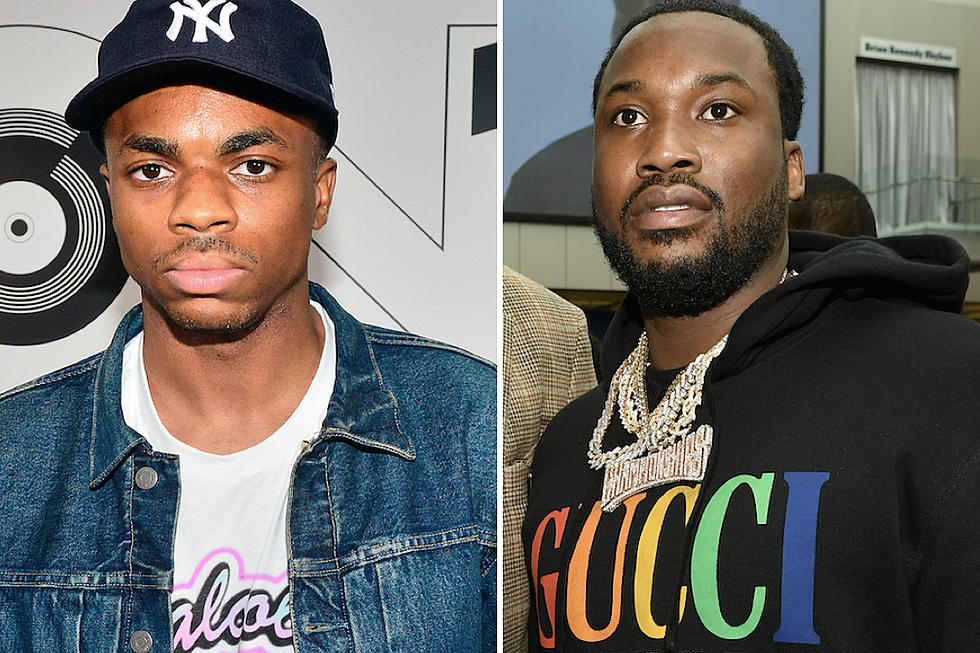 Vince Staples' Probation Ends, He Thanks Meek Mill and More
Jerod Harris / Mike Coppola, Getty Images
Vince Staples is feeling pretty good right now. On Monday (March 11), the California rhymer jumped on Twitter to celebrate getting off probation and he thanked several people in the process.
"We finally off probation and on the way to getting the whole shabang expunged let the record reflect I'm finna be jetsetting R.I.P. Anthony Courdain!" he tweeted.
"I ain't been this excited since my dad put rims on the Maxima right after we beat the Mission Viejo Cowboys. Stay out the system Black people! Thank you's to Meek Mill my Mama and the Crips for the motivation to escape," he continued. "Shoutout Aja Mann for squabbling up this charge for the last few years you my Johnny Cochran I love you shoutout to the Compton Sherrif[sic] who made me & the homie play Rock Paper Scissors to see who was gon take the case I love you 2 even though you illegally searched and seized."
It's unclear what Staples was on probation for, but whatever it was, it's obvious that he's really happy he's off it now. And in case you were confused by the Meek mention, the Philadelphia rapper has been a part of a very public crusade to improve the criminal justice system ever since he was infamously sentenced to two years in prison for violating a probation he was sentenced to nearly a decade prior.
"[Meek Mill's] probation term demonstrates PA's need for commonsense criminal justice reform," Wolf wrote on Twitter. "He was under probation for 14 years, and a wheelie out-of-state put him back in prison, costing taxpayers. I'm pushing for probation reform."
Salute to Vince Staples for getting off probation. Check out his celebratory tweets where he thanked Meek Mill, his mother, the Crips and more below.
See Vince Staples' Tweets About Getting Off Probation
See 20 of Your Favorite Rappers Naming Their Favorite Rappers