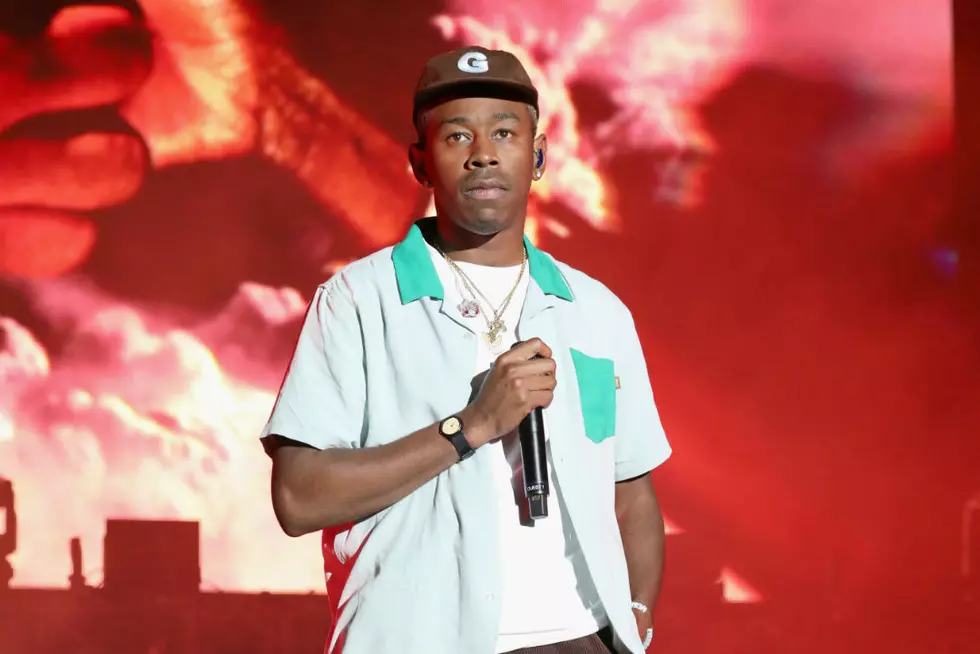 Tyler, The Creator Dropping New Album This Summer?
Brian Ach, Getty Images
On Friday (April 26), Sony released its year-end financial results for their fiscal year that ended on March 31. Within the 20-page document, which includes information on products spanning across their music, film, electronic and TV divisions, the company shared the "Noteworthy projects" they're expecting for the quarter ending on June 30—and one of the names listed is Tyler's.
There appears to be no title for the album as of yet, as it's listed as T.B.D. in the document. It also appears that Chris Brown has an as-of-yet untitled album due out by June 30 as well, along with the previously-announced Father of Asahd from DJ Khaled and Khalid's Free Spirit.
July will mark two years since the release of Tyler's last studio album, 2017's Flower Boy. Since his musical debut in 2009, the California rapper has steadily released a project every two years, so this would be par for course.
Tyler most recently released a Grinch-inspired EP back in November, Music Inspired by Illumination & Dr. Seuss' The Grinch. He was also rumored to be working on a joint project with A$AP Rocky, but according to Tyler himself, the project isn't even a fully fleshed-out idea yet. In other words—don't expect WANG$AP any time in the near future—or maybe ever.
View Sony's upcoming release schedule for yourself below.
See Photos of Tyler, The Creator's Different Looks Over the Years