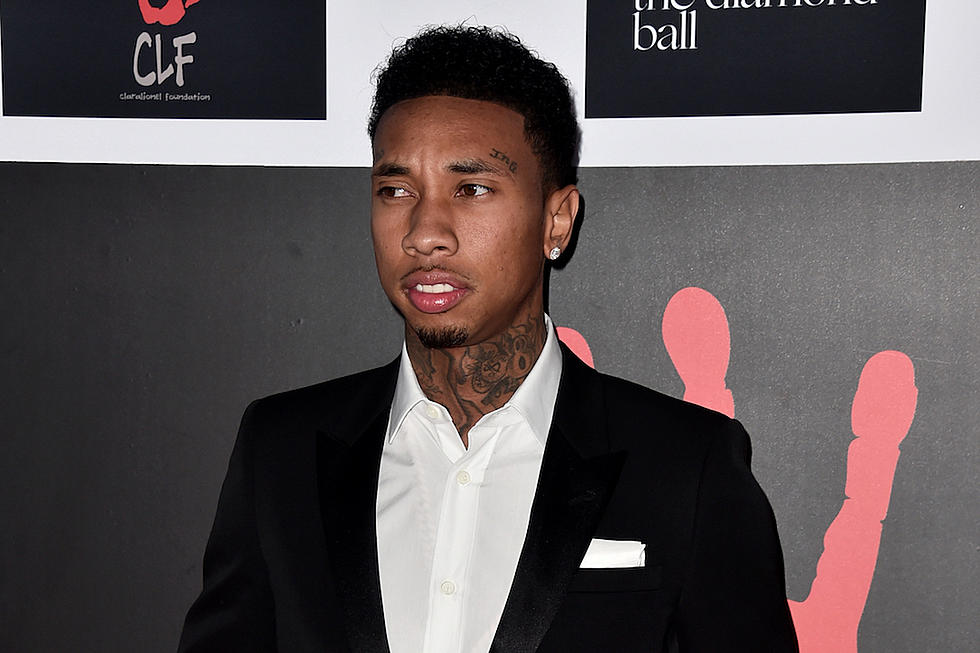 Tyga Uses Tupac to Explain His Privacy Issues
Alberto E. Rodriguez, Getty Images
Tyga entered a newfound level of public scrutiny when he got involved with the Kardashian family. When you add in the controversial nature of how his relationship with Kylie Jenner began, it only added to the press that Tyga received over the past year.
It may come as a surprise that the rapper is concerned with privacy when he's involved in such a high profile relationship. But that's exactly what the rapper told DuJour magazine in a new profile. The rapper even referenced Tupac in explaining his desire for privacy.
"I only like people to know what I want them to know," Tyga said. "People didn't know what Tupac was doing. That's why he was so iconic. Before [the Internet], it was real superstars. I don't engage with people that much. You can't base your life off waking up every morning like, 'What are people saying about me now?' Then I'd never stay in my creative headspace. I just want to put all my answers in the music."
He even touches on his relationship with Kanye West during the interview. Tyga explained that Kanye is a great listener and that Tyga has learned a lot from their conversations.
"You learn something by just having a conversation with him," Tyga said. "And he listens, and that's the thing I do. I listen to everybody and then I take it and put my own thought on it. That's just how life is. God puts us in places. It's for you to make the decision whether you go left or right."
The rhymer also reveals his goal to be the "King of Dopeness" and why he wants to be on American Horror Story.
See 40 Hip-Hop Albums Turning 20 in 2016