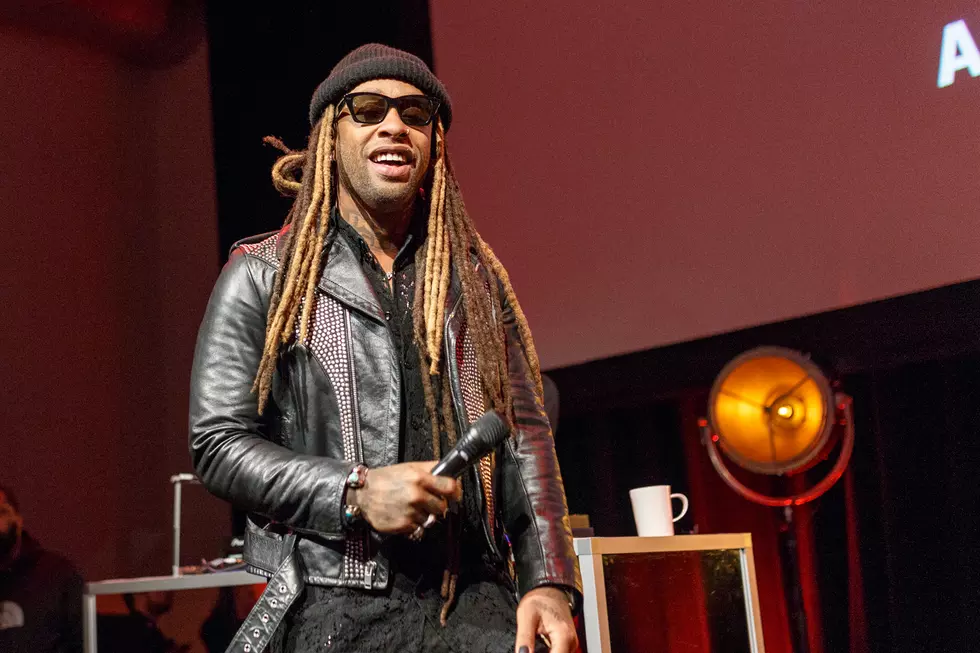 Ty Dolla Sign Charged With Possession of Marijuana and Cocaine After Atlanta Arrest
Rich Polk , Getty Images
Ty Dolla $ign was on his way to perform with G-Eazy, Lil Uzi Vert and YBN Nahmir for the Atlanta stop of their Endless Summer tour yesterday (Sept. 5), but never made it. He was arrested in West Atlanta and later charged with possession of marijuana, cocaine, and drug paraphernalia.
Court records show that Ty was given $1,000 bond for both the marijuana and drug paraphernalia charges, and a $4,000 bond on the cocaine charge. He was released on Thursday (Sept. 6).
Video from the incident acquired by TMZ shows a handful of police officers going through Dolla's limousine van as Ty and his associates stand around outside while in handcuffs.  As drug dogs aggressively bark, a cop can be heard saying that they found some marijuana, and asking if anyone wanted to come forward. Ty remains silent, but is later escorted to a police car alongside another individual.
Ty Dolla $ign rarely runs into any problems with police—however, earlier in the summer, he was reportedly involved in an altercation with a woman on a plane. She brought along her seeing eye dog, who Ty claims he was allergic to. He asked the airline to remove her from the plane, but they didn't. Ty went on to perform at the Escapade Music Festival in Ottowa, Canada that night.
XXL has reached out to Ty Dolla $ign's team for a comment on the situation, but has yet to hear back at the time of publication.
Watch video of the arrest below.
Here's the Ultimate Guide to Rappers With Acronyms in Their Name