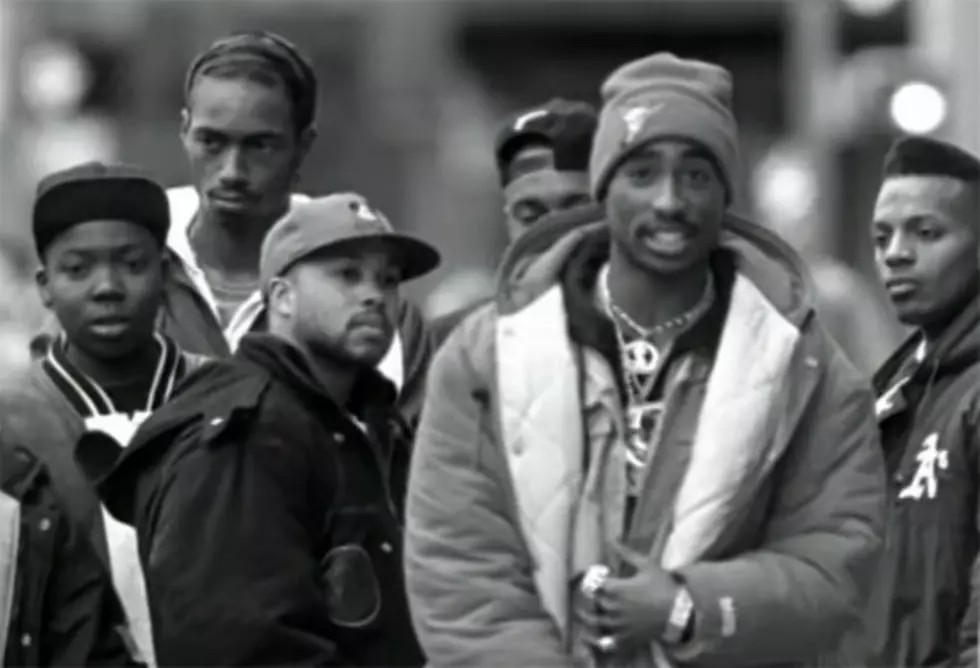 Tupac Shakur's Written Lyrics Expected To Bring in Over $70,000 at Auction
Credit: YouTube
Two handwritten Tupac Shakur lyric manuscripts are expected to bring in over $70,000 when they go up on the bargaining block at a London auction house later this month. Both letters were written while Shakur was serving time jail for sexual assault charges in 1995. One contains the lyrics to the All Eyes On Me track "Ambitionz Az A Ridah." Bidding for the sheets is expected to start off at $47,000 and is projected to reach upwards of 70,000, according to New York Daily News.
"[Shakur] is a fixture of enormous popularity and great cultural significance, so we are confident there'll be a lot of interest," Gabriel Heaton, a specialist in books and manuscripts at Sotheby's, said in a statement.
The auction starts Sept. 29.
Earlier this year, another hand-written artifact from the late music legend was found. In the undated letter, Pac writes to his friend Big Lock, and discusses his plans to drop One Nation, a collaborative album that would have featured Greg Nice, Buckshot, Smiff-N-Wessun, Scarface, E-40 and OutKast. He had plans to drop the record in the summer, but it never came to fruition.
One month later, Bonhams, a privately owned British auction house launched an entertainment memorabilia auction with hand-written letters from Shakur. These include letters that Shakur wrote to his friend Desiree Smith while he was imprisoned in upstate New York in 1995 and had never been seen by the public. Also included in the offering was a statement signed by Shakur and witnessed by Smith, dated July 30, 1995, authorizing Death Row Records attorney David Kenner to negotiate on Shakur's behalf.
Tomorrow, Sept. 13 marks the 19 anniversary since the rap icons tragic passing. Peep the handwritten "Ambitionz Az A Ridah" lyrics, below.