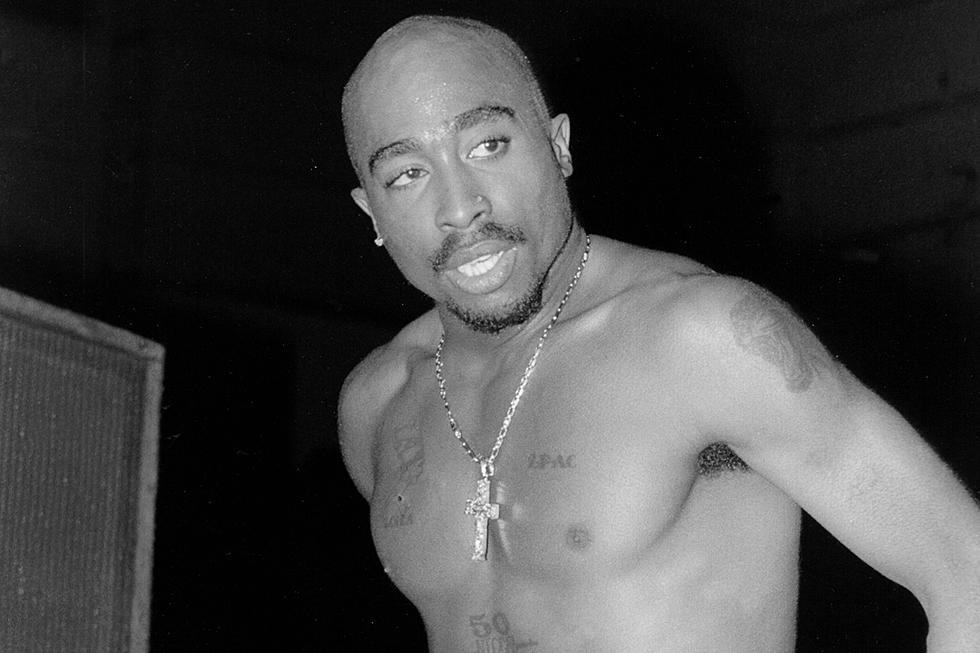 Tupac Shakur's Contract for 'Thug Life: Vol. 1′ Album Is Up for Auction
Raymond Boyd, Getty Images
An auction house has its hands on another piece of Tupac Shakur history. Now, the contract the rap icon signed with Interscope Records for his group Thug Life's album, Thug Life: Vol. 1 can be yours, for a fee.
Heritage Auctions is in possession of the contract, which was singed on July 24, 1994, by group members Big Syke (Tyruss Himes), Mopreme Shakur (Maurice Harding), Macadoshis (Diron Rivers) and The Rated R (Walter Burns), and of course Tupac Shakur. It features 58 pages of details of the album's marketing, recording and financial stipulations.
The album, which featured the bangers "Pour Out a Little Liquor," "Cradle to the Grave," "Str8 Ballin" and "How Long Will They Mourn Me," was released in September 26, 1994, and ended up being certified gold. Bidding for the contract begins on March 27 and will end on April 15. According to TMZ, the contract is expected to rake in around $6,000.
This isn't the first Tupac contract be auctioned off. The rapper/actor's contract for the films Poetic Justice and Juice have also been on the auction block, as well as the first contract he signed with Digital Underground.
How much would you pay for a Tupac contract?
See 16 Items Once Owned By Tupac That Are Currently Up For Sale