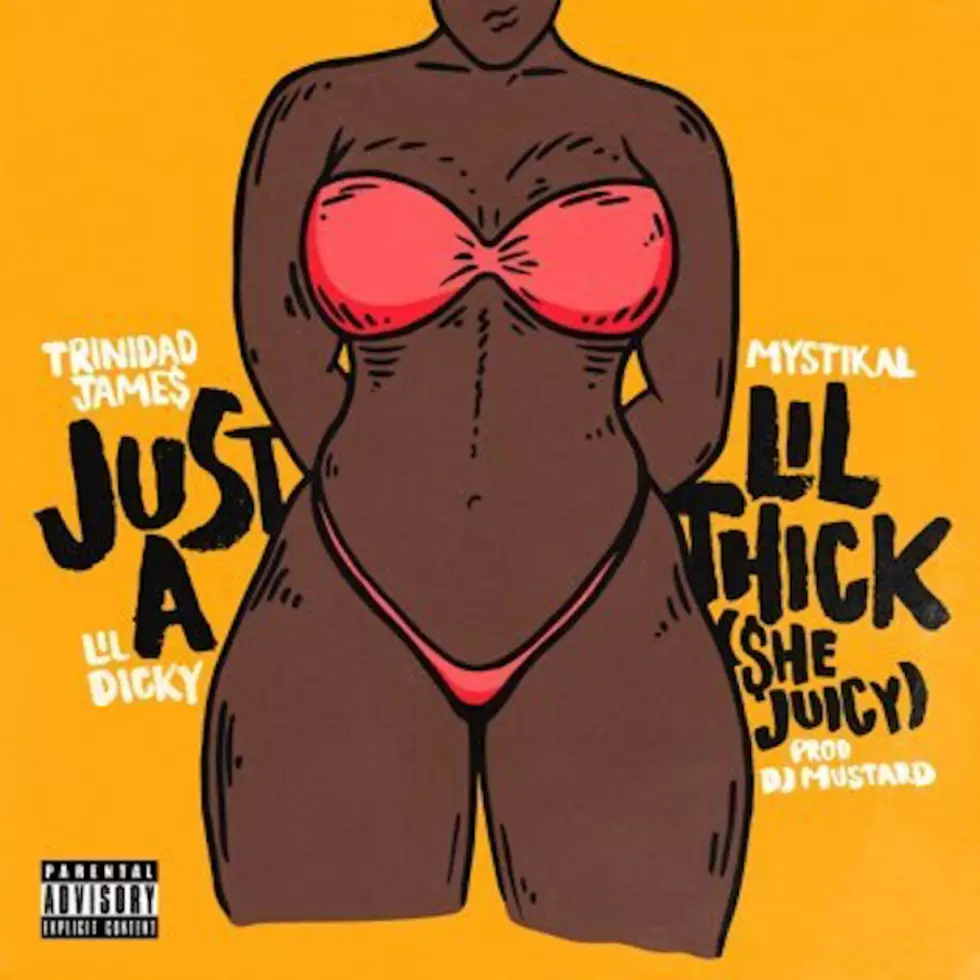 Trinidad James, Lil Dicky and Mystikal Go In Over a DJ Mustard Beat On "Just a Lil Thick (She Juicy)"
Streamable
With spring upon us and the weather starting to turn for the better in most parts of the country, time is inching closer towards day parties, summertime cookouts and soundtracks full of DJ Mustard beats. The super producer's latest offering features an unlikely combination of Trinidad Jame$, Mystikal and Lil Dicky as they pay tribute to the "175 and up club" on "Just a Lil Thick ($he Juicy)." Over a booming bassline, the trio show love to all the thick woman and give all the reasons why a thick girl is the best girl. While Trinidad and LD do their thing, Mystikal steals the show with his rapid fire flow and energetic delivery that has been sorely missed. Fuck a water and a salad.
Mustard took a well deserved break in 2015 and turned heads when he returned with Travi$ Scott for their EDM-infused single "Whole Lotta Lovin'." XXL spoke with Mustard about why he decided to take a step out of the limelight and his 2016 comeback.
"I had friends that were involved with making music with me that I took care of, they end up suing. That's typically shit that happens when you end up being successful, people get jealous and want to be you, all type of shit," he said. "Just not being able to be in the studio with my friends I came in the game with. A lot of shit happened. My engineer, he quit [laughs]. People just counting me out, so it was like aight, it's time to turn up on y'all muthafuckas and show that this is not an accident. This is not an accident that I'm in the position that I am in. I got here on my own and I showed people, before I knew y'all, this is who I was. Now it's just really just showing people, don't think that I can't come back and do what I want to do. Even though I said I was gone for a whole year I ain't never left, I still had music on the radio, I still was getting money, it wasn't like I wasn't doing what I was doing."
Listen to "Just a Lil Thick" below.
30 Albums That Will Make You Appreciate Hip-Hop