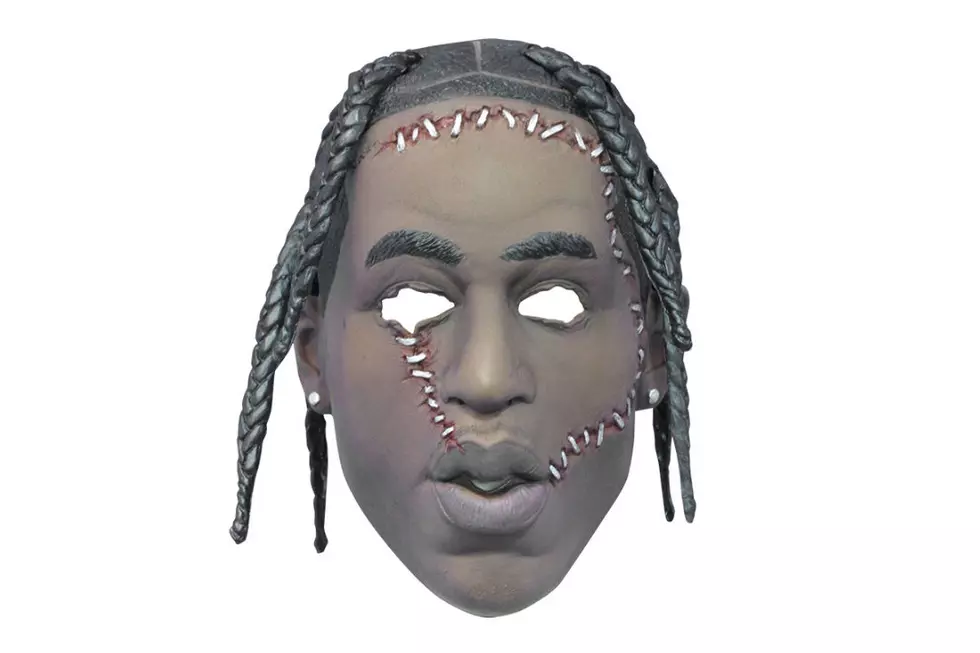 Travis Scott Releases Halloween-Inspired Merch
Travis Scott
In honor of this year's Halloween celebration, Houston rapper Travis Scott has released a set of all new merch, inspired by the 1974 horror classic, The Texas Chainsaw Massacre.
Partnering up with his friend and visual artist Corey Damon Black for the merch release, Travis Scott creates a limited edition collection that features iconic images and posters from the American cult classic. Compromised of eight new graphic tees, two hoodies, two snapbacks and a Travis Scott silicone mask, the collection ranges from $40 to $70 and will be available only for a 24 hour period online. Mixing images of the Chainsaw Massacre movie with Scott's recognizable Cactus Jack branding and his love for Texas, the collection is one-of-a-kind and limited in quantities.
Scott originally unveiled The Texas Chainsaw Massacre x Cactus Jack collection at his sold out Halloween show in New York City this past weekend. With the items selling out in a matter of minutes at the show, fans will now be available to purchase the clothing items online at shop.travisscott.com.
Check out the full range of clothing items and accessories in the gallery below.