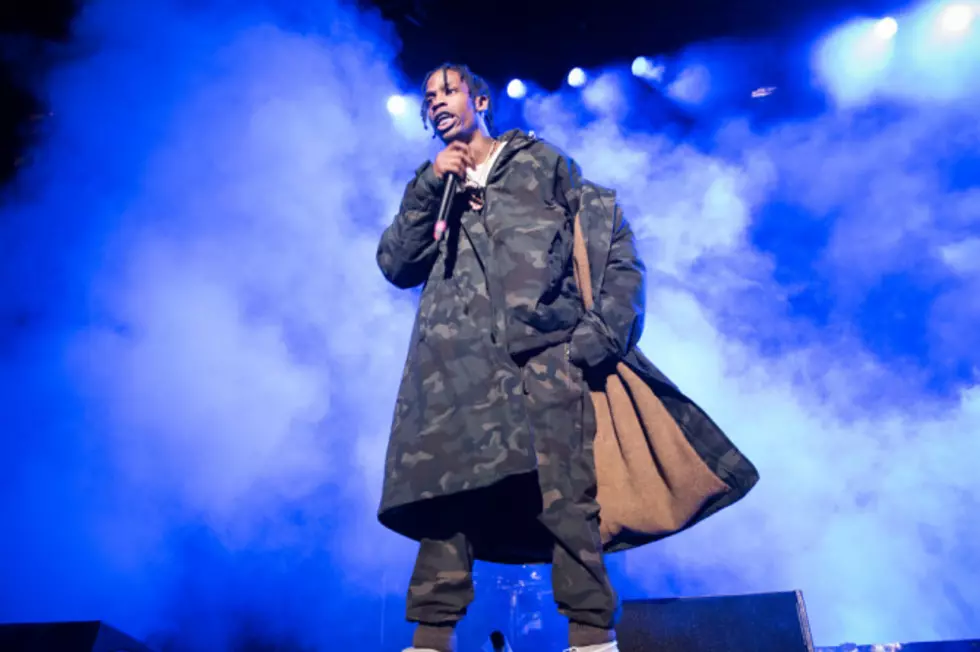 Travi$ Scott Insists He Did Not Diss J. Cole and Chance the Rapper
Getty Image
Travi$ Scott took a moment to clarify his recent J.Cole/Chance The Rapper comments made at a recent stop in Chicago. During the show he said the audience was acting like they were "at a motherf–kin' J. Cole concert or a Chance the Rapper type of concert." The Epic Record signee told MTV that he meant no disrespect when he said that.
"I go to those type of shows and shit and it's not bad. It's like, good for them," said Scott. " But at a Travi$ Scott show, it's none of that. We don't preach to our kids. It's all about the raging and just the vibe and expression."
He tweeted the same message earlier this month (read here and here). Scott is currently on his Rodeo Tour with Young Thug and Metro Boomin. He talked about his influence for the tour, calling on his H-town, rodeo roots for inspiration. La Flame said he "just wanted to bring the kids alive and turn them fuckers into animals and create a real live circus with the kids like a playground." He continued on to say, "I don't want to see you looking at me man. I make music for you to close your eyes and express how you're feeling. "