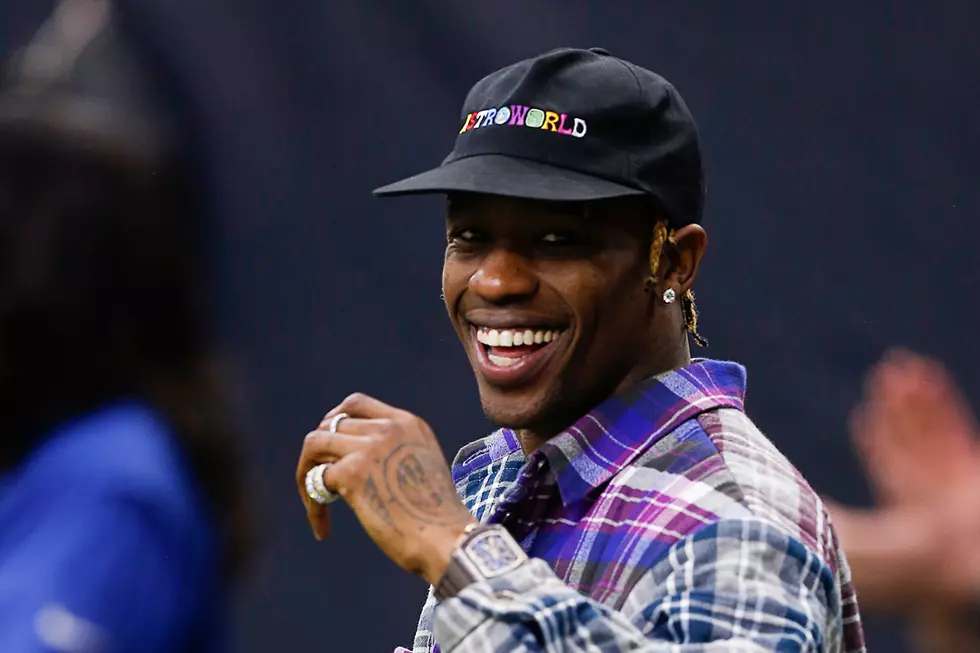 Travis Scott Dedicates Heartfelt Open Letter to Daughter Stormi on Her Birthday
Bob Levey, Getty Imags
In order to celebrate, Travis and his girlfriend, Kylie Jenner, went on Instagram to post adorable tributes to their precious little girl. La Flame shared a slideshow of cute photos, including one of Stormi sitting in a sculpture of a pink piggy bank in a room full of small pig statues. Other photos show Travis and Stormi enjoying father and daughter time.
In the caption, Travis wrote (in all caps), "ITS MY QUEEN ,MY HEART, MY AIR , MY EVERYTHING. STORMI'S BIRTHDAY TODAY. I LOVE U SO MUCH BABY. U THE SMARTEST AND LOVING BABY EVER. UR SPIRT KEEPS ME GOING EVERY DAY ME AND UR MOMMY LOVE U AND CANT WAIT TO SHARE MORE BEAUTIFUL DAYS WITH U. HAPPY BDAYY STORMIII LETS RAGE."
Kylie also shared a slideshow of photos and videos of Stormi on her IG account. In a post, there's a clip of Stormi removing a pair of her mom's shoes from her closet.
Stormi was born on Feb. 1, 2018, but the couple didn't reveal the baby's birth date until weeks later. Since her arrival, Scott's seemed to really enjoy fatherhood, and his latest IG post dedicated to Stormi is evidence.
Check out Travis Scott and Kylie Jenner's adorable birthday wishes to their one-year-old daughter Stormi below.
See 20 of Your Favorite Rappers Naming Their Favorite Rappers