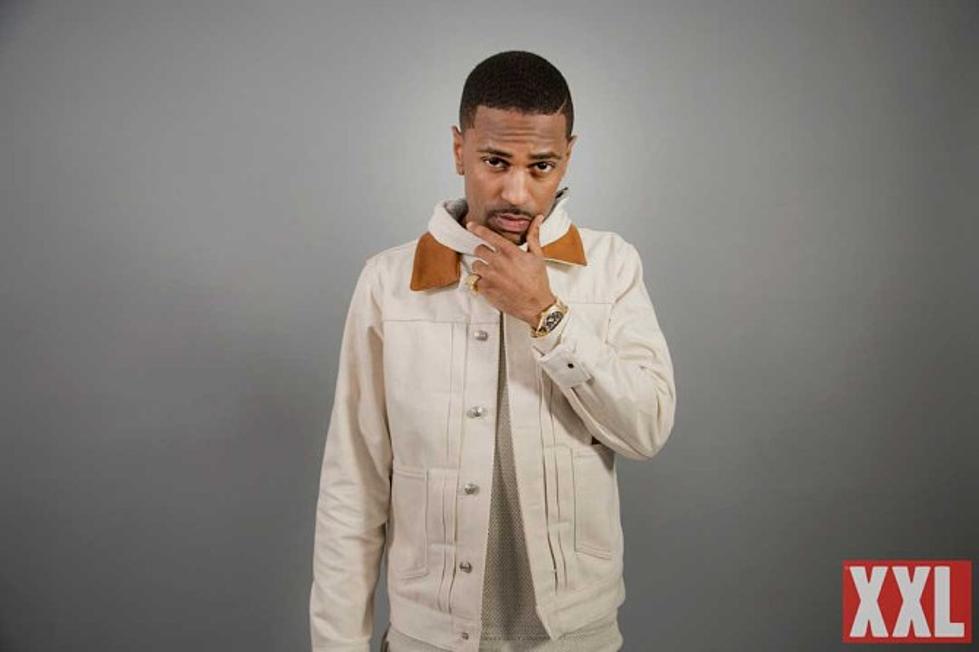 Train of Thought: Big Sean's "One Man Can Change the World"
Photo Credit: Berman Fenelus
Train Of Thought: Big Sean
"One Man Can Change The World" Feat. Kanye West and John Legend
Words Dan Rys
Editor's Note: This story originally appeared in the Spring 2015 issue of XXL Magazine. Don't miss our cover stories on Meek Mill and Rick Ross right here.
Verse Two:
"My grandma told me if you write your name in stone you'll never get the white out
I grinded out that black hole then performed up at the White House
Standin' next to Jim Carrey, we traded stories then laughed
I said you not the only one I know got rich wearin' masks
Where I'm from I swear they broke, they need way more than the cast
We need more than what you have
And then we need more than that
But how am I supposed to say I'm tired
If that girl from West Virginia came up in conditions that I couldn't survive
Went to war, came back alive
On top of that became a female black captain when being black you had to extra extra try
Way before James Brown made us proud
She bought a crib on the same street as Marvin Gaye, right there on Outer Drive
And she taught me how to drive
And she raised the kids, then the kids' kids, and she did it right
Taught me how to love, taught me not to cry
When I die, I hope you teach me how to fly
All my life you've been that angel in disguise, saying"
XXL: How did you cope with your grandmother's passing?
Big Sean: Well, I feel like everybody goes through dark stuff and hard times. She was the backbone of our family and selfishly I wanted her to live forever. But I stopped looking at it from a selfish standpoint and started looking at it like how a family member graduates from college. You happy for them, you know? She was in a wheelchair and in a lot of pain. And she had done so much in her life, and when I looked at it from the perspective of her graduating to something better and greater, she's like a beam of light or an angel somewhere, I was happy for her. I wasn't as sad at all.
It kind of flips the perspective for you.
She's somewhere happy and doing her thing. She was already an angel, so I know she's somewhere she needs to be. On "One Man Can Change The World," I talk about how she was one of the first female black captains in World War II. She was one of the first female cops in Detroit. She was a teacher, a counselor, she was the best grandma, she was the best mom to my mom. She was the most important person I've ever met. She's seen Hitler and she's seen Obama in one lifetime.
What does the song mean to you?
It means everything. My grandma showed me how one man can change the world, and I just felt like, that mentality, we unstoppable. That song is so important to me. I had that concept in my head for a couple years, I just couldn't execute it right. So I'm glad it got executed, I'm glad Kanye and John Legend are on there. I'm glad that a verse after I rap about my grandma that John Legend sings the chorus; my grandma deserved that. That song is just straight from the heart. My whole heart was put into that song.