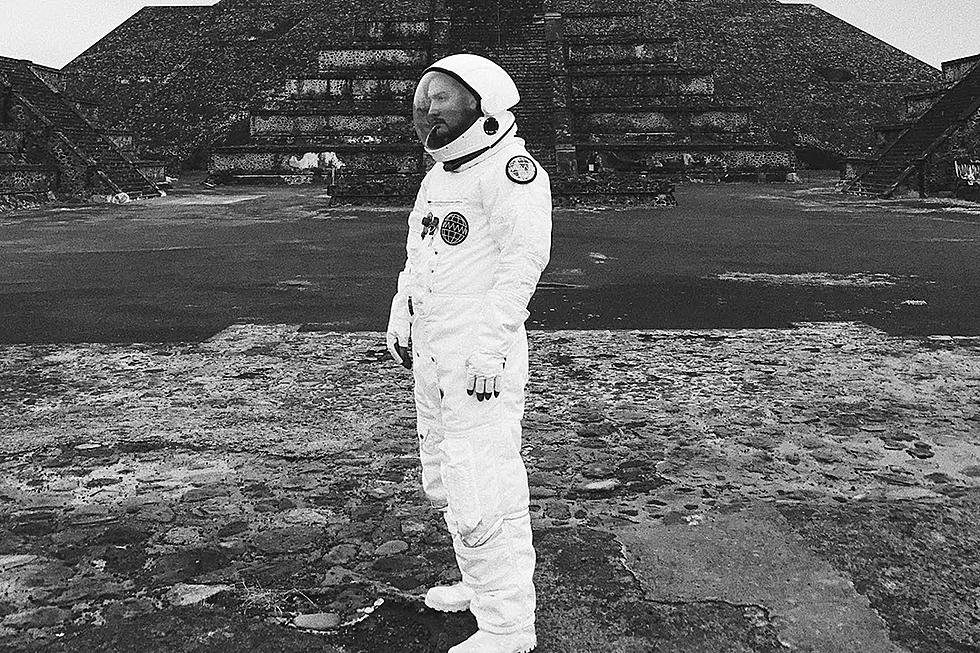 Towkio Shares Tracklist for Debut Album 'WWW.,' Drops "Symphony" Video
American Recordings / Republic
After releasing videos for the songs "Hot Shit" and "Drift," Chicago rapper Towkio is back with another video and the release date for his debut album, WWW.
Set to release on Feb. 16, Towkio's debut project will include features from Teddy Jackson, Grace Weber, Njomza and fellow Chicagoan, Vic Mensa. But before Towkio drops WWW., the rapper drops off his latest video for the song "Symphony."
Directed by Andre Muir, the "Symphony" visuals find the rapper sitting at a bar before his attention is captured by a beautiful woman. After chasing after her and finally catching up to her, the woman changes into a number of different women.
With its frantic production and house-like beat, "Symphony" stands out from many hip-hop songs today and shows why Towkio became one of the first rappers to be signed by Rick Rubin in over 20 years.
While Towkio may not be a household name yet, the rapper has received a co-sign from Kanye West. Last year, Rubin revealed that he played an unreleased Towkio track for Yeezy and the rapper loved it. "I played 'swim' for Kanye yesterday," Rubin wrote. "He Loved it."
The song also caught the attention of former Vampire Weekend member Rostam Batmanglij's, who also praised the track after Rubin played it for him.
Check out the "Symphony" video and WWW. tracklist below.
Towkio's WWW. Album Tracklist
1. "Swim"
2. "Symphony" Feat. Teddy Jackson
3. "Hot Shit"
4. "Loose"
5. "2 Da Moon" Feat. Teddy Jackson & Grace Weber
6. "Morning View"
7. "Forever" Feat. Vic Mensa
8. "CNTRL"
9. "Drift"
10. "Disco"
11. "Lose Me (I Don't Mind)"
12. "Hate 2 Love" Feat. Njomza
13. "Alone"
See New Music Releases for January 2018