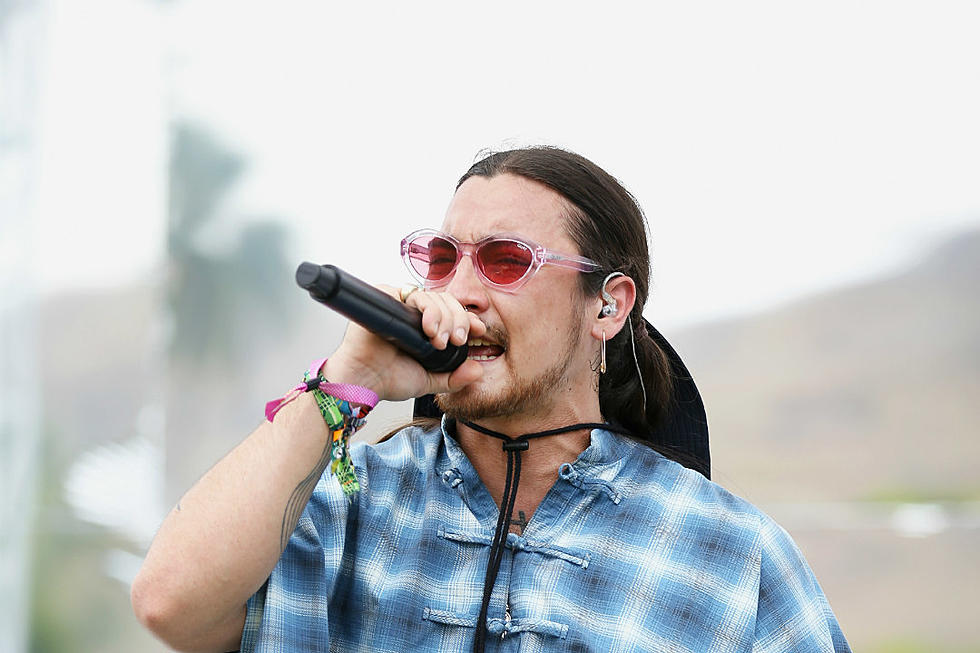 Phillip Faraone, Getty Images
Towkio has responded to sexual assault allegations leveled against him. On Sunday night (Jan. 6), the SaveMoney artist used a tweet to issue a statement denying one woman's rape accusation.
"I am deeply saddened by the recent allegations made by Morgan. To provide necessary context, she and I were in an on going consensual sexual relationship dating back to 2014 which even included other women. I only say this to provide context and in no way to victim blame."
He continues, "It is of the utmost importance to me that she and the entire world know with 100% certainty and my hand to God that I would never engage in any intercourse with any women without full consent. While I absolutely deny these allegations, I feel awful that I would be a source of pain for her. It is my hope that her and I can engage in a dialogue in a place where she feels comfortable to discuss our relationship and her feelings."
See Towkio's statement below.
Towkio is being accused of rape.
On Sunday (Jan. 6), a Twitter user named @pppermint made the very serious claims via Twitter. She alleges the crime happened in February of 2016, starting off her explanation by stating plainly, "February 2016, I was raped by Preston Oshita aka Towkio."
She goes on to give exact details of the encounter. According to her, she was invited to the "Morning View" rapper's apartment in early 2016. She says she went over to the artist's home with no intention of having sexual relations. One reason being, she had a yeast infection at the time.
She claims she turned down his sexual advances numerous times but he eventually physically forced her into the bedroom. After finally giving in to his whims, they began to have sex. During intercourse, the woman says she told the rapper to stop because of the pain but he refused. She tried to push him off of her but he kept going until he was finished.
The woman claims the incident led to a "deep and dark depression." "I hope that my testimony can aid in bringing other victims forward," she added.
Adding to the thread regarding Towkio accusations was a Twitter user who replied to it with an ominous 2011 Towkio tweet that reads: "We low-key rape women."
It is unclear if she plans on taking legal action. In another tweet, the woman accuses Chance the Rapper's drummer Stix of sexually assaulting her on the night of her Prom in 2011. "He pushed me in a room, closed the door, turned off the light & put his hands down my pants. I rejected his sexual advances and immediately left the room."
Towkio, a bubbling artist out of Chicago, released his debut album WWW last February. XXL has reached out to Towkio's team for a comment but have not heard back as of press time.
Check out the wild details describing the encounter below. Warning: It is extremely graphic.
See Tweets From Woman Accusing Towkio of Rape