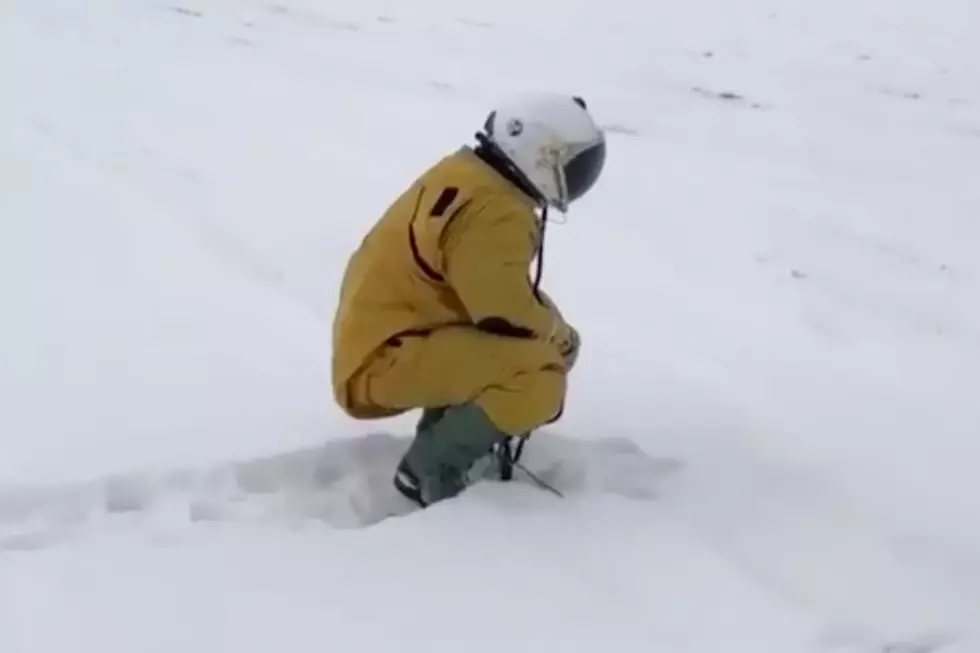 Towkio Takes a Hot Air Balloon to the Stratosphere to Drop New Album
Towkio via Instagram
Chicago rapper Towkio shocked fans on Wednesday (Feb. 21) by donning a space suit and climbing into a hot air balloon that lifted him 100,000 feet into the stratosphere.
The stunt was conjured to drop his debut album WWW., which he previously released a few teaser tracks from: "Hot Shit," "Drift" and "Symphony."
Although the rapper didn't physically "drop" the album from 100,000 feet, he did blast his new album in the confines of the metal box that took him into space.
The artist shared several Instagram videos of his journey, and posted a lengthy caption alongside a clip of the moment he landed back on Earth.
He wrote, "WE DID IT!!! WORDS CAN NOT EXPLAIN HOW I FEEL RN. THANK YOU TO EVERYONE IN MY LIFE I LOVE ALL OF YOU! THANKYOU GOD! I LOVE U. THANK YOU FOR ALL UR PRAYERS CUZ THAT WAS THE SCARIEST/ MOST BEAUTIFUL THING IN MY LIFE. THIS IS ALL GODS ALIGNMENT. WHAT I SEEN TODAY WILL CHANGE MY LIFE FOREVER. THANK YOU FOR ALL UR ENERGY, WE JUS DROPPED A SPIRIT BOMB OM THEY ASS!! I love y'all so much so glad to b home. RECAP VIDEO ASAP!!"
It was a terrifying endeavor for the rapper and his team, who admitted that Towkio did the stunt against their wishes.
His PR rep said she received a text from Towkio before he ventured off that said, "I am solidifying my legacy. Whatever happens after today is history, make sure the world knows my story."
Check out videos of Towkio's journey to space below.
See 16 Hip-Hop Albums With the Shortest Rollouts Over the Years