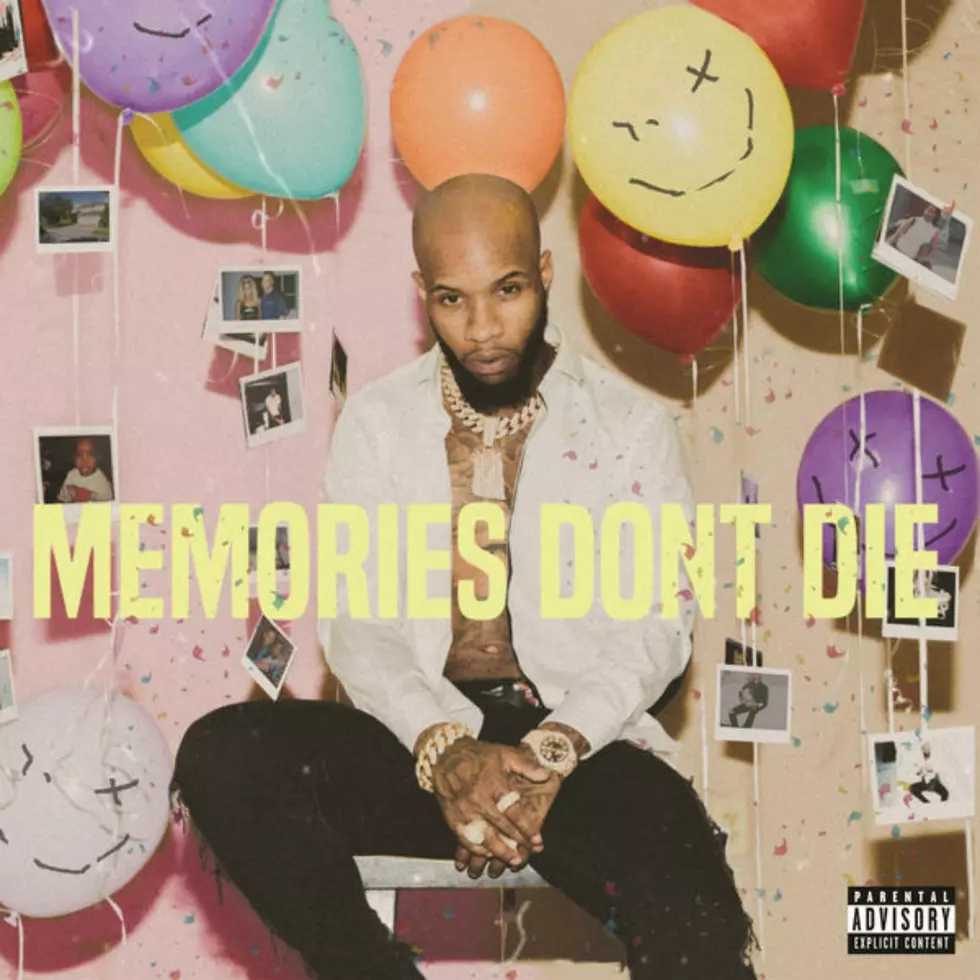 Tory Lanez Releases 'Memories Don't Die' Album
Mad Love / Interscope
Tory Lanez delivers album number two, dropping his new LP, Memories Don't Die, today (March 1).
Spearheaded by the singles, "Shooters," "Skrt Skrt" and the Future-assisted track, "Real Thing," big names and up-and-comers like 50 Cent, Wiz Khalifa, Fabolous, Nav, Davo, Paloma Ford and Mansa also make appearances on the album.
This go round, the Toronto rapper taps AraabMuzik, OG Parker, Nav, C-Sick, Play Picasso and Dr. Zeuz, among others, to handle production duties on the lengthy album. Fans can expect a more polished project compared to the rapper's debut, I Told You, which dropped in 2016. 
"So proud of the music on the album, no lie I freestyled my whole first album," Tory explained on social media back in October. "Now the pen is back on paper ..my day1 fans know what I mean. I really forgot how nice I am with a pen and paper .. WOW .. album 2 is not a fuck around ting."
Listen to Tory Lanez's new Memories Don't Die album below.
Tory Lanez's Memories Don't Die Tracklist
1. "Memories"
2. "Old Friends x New Foes"
3. "Shooters"
4. "For Me"
5. "Skrt Skrt"
6. "Benevolent"
7. "Real Thing" Feat. Future
8. "Hate To Say"
9. "B.I.D"
10. "48 Floors" Feat. Mansa
11. "B.B.W.W. x Fake Show"
12. "Dance for Me" Feat. Nav
13. "Pieces" Feat. 50 Cent
14. "Connection" Feat. Fabolous, Davo and Paloma Ford
15. "Hillside" Feat. Wiz Khalifa and Mansa
16. "Hypnotized"
17. "Happiness x Tell Me"
18. "Don't Die"
See New Music Releases for March 2018