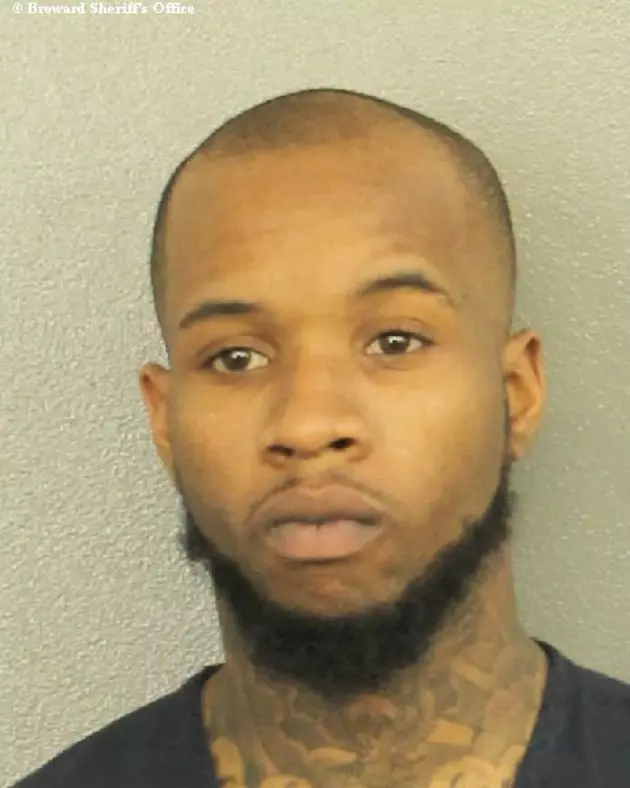 Tory Lanez Arrested on Drug and Gun Charges
Broward Sheriff's Office
Tory Lanez is in a bit of trouble. Yesterday (April 12), the Canadian artist was arrested by Miramar police in Florida's Broward County for drug and gun charges.
He was charged with carrying a concealed firearm, possession of cannabis 20 grams or less, failure to register a motor vehicle, driving without a valid driver's license and failure to show proof of liability insurance. The cannabis charge is a first degree misdemeanor, while the firearm possession charge is a third degree felony.
According to ABC news affiliate Local 10, police pulled Lanez over in his 2014 Rolls-Royce for an expired tag. In the arrest report, an officer noted a strong marijuana odor coming from the car and found a small amount of weed in the glove box. The officer also found a concealed, loaded, unholstered gun in the center console. He has since bonded out of jail.
Lanez has been one of Canada's more successful hip-hop artists over the last few years, and he should be poised to do even bigger things in the future. Lanez's album, titled I Told You, debuted at No. 4 on the Billboard 200 when it dropped last year. Songs like "Say It" and "LUV" reached huge heights, and earlier this year he released two new mixtapes—New Toronto 2 and Chixtape 4.
Tory is scheduled to be on Future's Nobody Safe tour with Migos, Young Thug, Kodak Black and A$AP Ferg. The tour is set to start in Memphis on May 4.
XXL has reached out to Tory's team for comment.
Here Are the 2017 Hip-Hop Music Festivals You Need to See