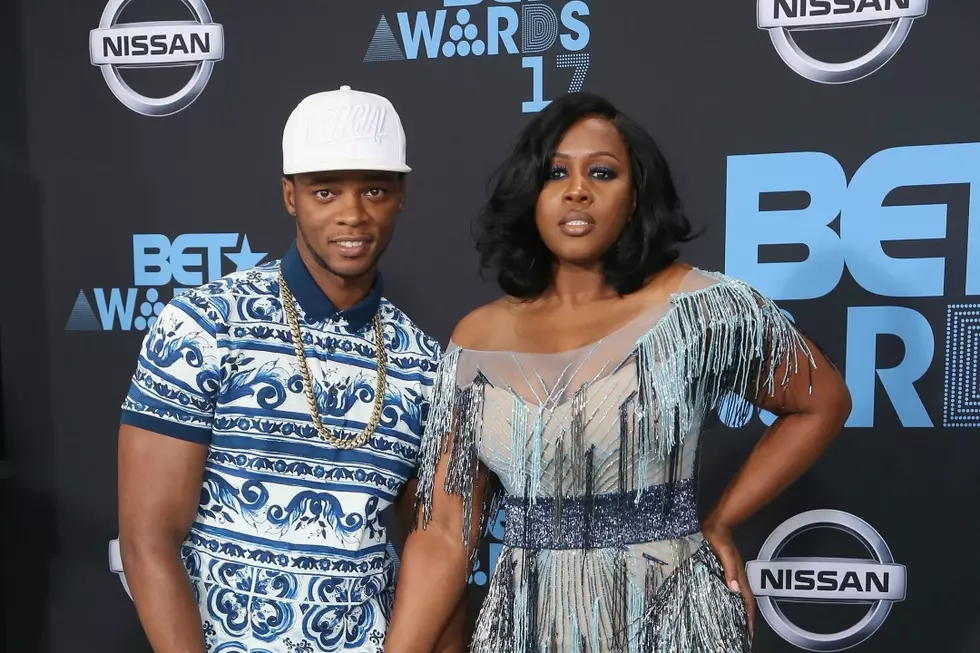 Today in Hip-Hop: Papoose and Remy Ma Get Married
Maury Phillips, Getty Images
On this day May 12, in hip-hop history...
2008: New York rappers Papoose and Remy Ma got married on May 12, 2008 just days before Remy went to jail for six years on assault and battery, weapon possession and coercion charges.
In a true hip-hop love story, Bronx rapper Remy Ma and Brooklyn spitter Papoose flirted in person and in song lyrics for years but usually denied any relationship when questioned by the press. But when Remy was in jeopardy of going to jail, the couple sprung into action to make sure they could still see each other while she was in the pen. Remy was convicted of assault in March 2008 for shooting a former friend over a disagreement concerning money and sentenced on May 13, 2008. Remy and Pap were married by a judge over the phone in the least romantic way possible so that Pap could have spousal rights to see her while she was in prison.
"We always wanted to keep our personal lives personal, so that's why we never went public with our relationship," Papoose told MTV News back in 2008. "Right now, I just feel like she gotta live through me. Yes, we were scheduled to be married on a yacht April 27th. But due to circumstances beyond our control, we are now making arrangements to be married in prison."
Fast forward eight years and Remy and Papoose are still hand in hand as husband and wife and even celebrated their nuptials the right way with an extravagant, rapper-filled wedding in March of this year. While the couple was featured on this past season of Love & Hip Hop New York, they decided to tie the knot publicly with a lavish ceremony. Former Terror Squad members like Fat Joe, R&B singer Keyshia Cole served as one of Remy's bridesmaids and the night was aired on a special episode of the VH1 reality show. Pap even surprised Remy by finding the actual minister that married them over the phone back in prison to appear in-person to renew their vows. Check out a full photo recap of the couple's love-filled night.
See 20 Great Albums From Female Rappers Over the Years