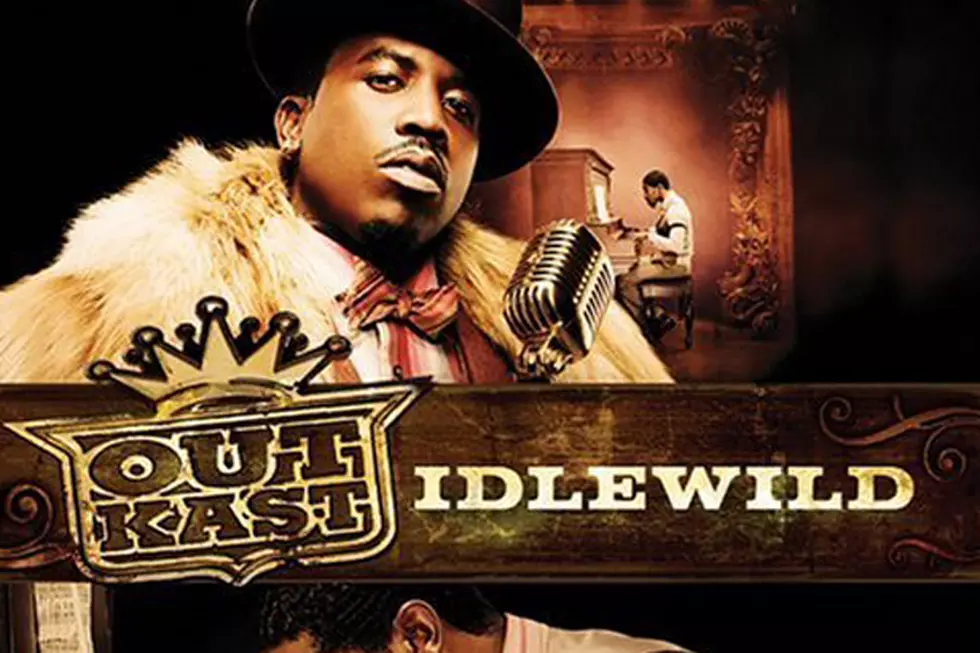 OutKast Drop 'Idlewild' Album: Today in Hip-Hop
La Face/Jive Records
On this day, Aug. 22, in hip-hop history...
2006: Despite the duo's tremendous, historical success over their twelve year career, OutKast's artistic relationship had already started to fray by the time of the release of their diamond-selling Speakerboxxx/Love Below in 2003. After Big Boi and Andre 3300 only appeared together on only a handful of songs on the massive double disc, you would not have been blamed if you saw the album as two separate solo albums instead of a cohesive group album.
A few years later, OutKast was still one of the most popular music groups on the planet and were set to appear in a Hollywood film together to capitalize on their immense popularity. Idlewild, a musical set in Prohibition-Era American South, was the result of their effort. The movie was critically panned but spawned a new Outkast album in the process.
Although, it was built as something of a soundtrack for the film, Idlewild, feels less like true soundtrack and more of a companion piece for the movie. Released in August 2006, critics generally felt the album was just as musically schizophrenic as its immediate predecessor. The duo only appear on a couple of songs together seemingly splitting production and rapping duties in half. It is made up for by a litany of guest appearances from artists such as Sleepy Brown, Lil Wayne, Snoop Dogg, Janelle Monáe, Killer Mike and Macy Gray.
The album is perhaps best remembered as being, thus far, the last album of OutKast's illustrious career. While it did enjoy some commercial success attainting a platinum plaque and debuting at No. 2 on the Billboard Charts, the album was considered something of disappointment considering the 11 million records their previous outing sold in 2003.
50 Great Albums From Rappers With Poetic Flows