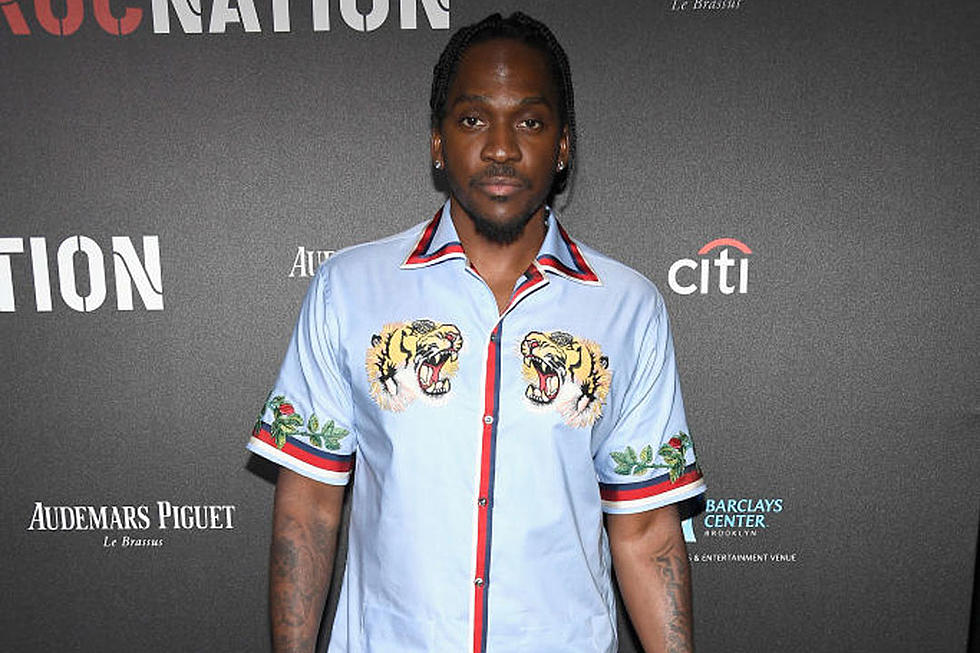 Today in Hip-Hop: Pusha T is Named President of G.O.O.D Music
Frazer Harrison, Getty Images
On this day, Nov. 9, in hip-hop history...
2015: On the morning of Nov. 9, 2015, news broke that Virginia lyricist Pusha T was appointed as President of Kanye West's label, G.O.O.D Music. This was a pivotal moment for the rapper, who has been in the hip-hop industry for nearly 25 years.
When asked how he was offered the position, Pusha T told Billboard, "I was flying home and I had just got into my car at the airport. 'Ye had called me and he was like, 'Tell me something. What do you think about being the president of G.O.O.D. Music?' And I was like, 'Well, what are the things that you're looking for?' And he was basically just like, to manicure the label, make it profitable and be very business-oriented about it going forward in a manicured type of way.
"I just look at capitalizing on everything that I feel like G.O.O.D. Music brings to the music industry, our following, and the culture," Pusha continued in reference to the future of the company. "First of all, we have incredible artists. It's definitely about getting those albums out in a very manicured fashion."
G.O.O.D Music hosts a handful of rap and R&B superstars, including Big Sean, Teyana Taylor, Desiigner and Kacy Hill. As an artist on the label as well, Pusha T has continued to push out music and spit some incredibly lyrical verses on G.O.O.D. Music's collaborative tracks.
See 20 of Your Favorite Rappers Naming Their Favorite Rappers