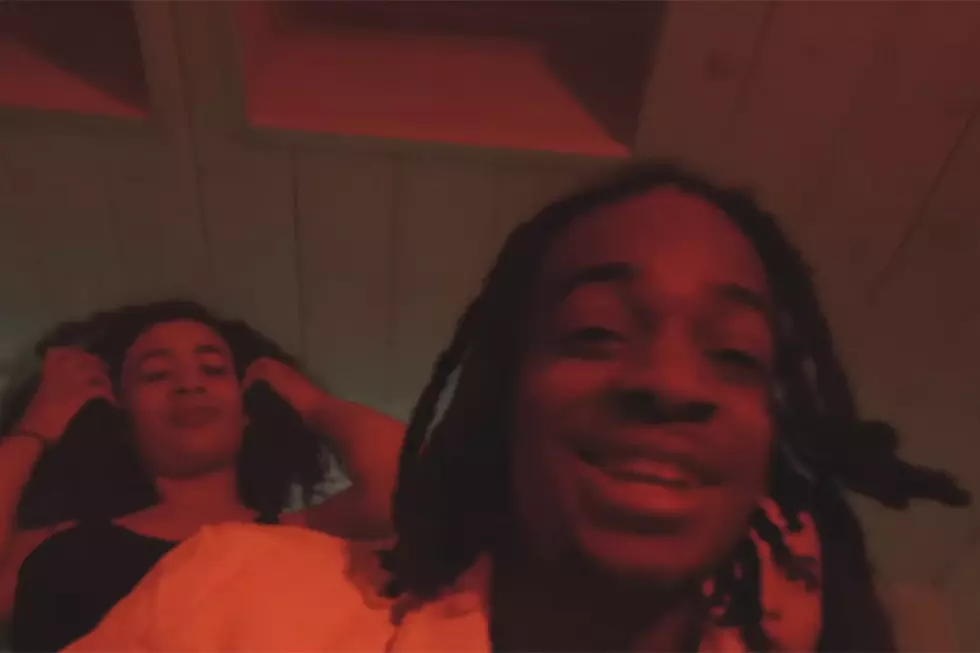 Thouxanbanfauni's Face Melts in "Wide Awake" Video
WORLDSTARHIPHOP via YouTube
Following the release of "Wide Awake" at the tail-end of June, Thouxanbanfauni has returned to gift fans with a stirring visual to accompany the bouncy single.
Under the direction of Mike Video, the Chattanooga-born, Atlanta-raised rapper has the ultimate rager at a lofty condo. While in context the visual may seem like your typical rap visual, the trippy editing makes it far from that. As Fauni unleashes a lax delivery of bars about his inundation with women, pills and fast cars, viewers watch his clothes, jewels and other features come to life.
"You used to ride in the back of my pack/Now she passenger side of my Benz," he spits over the heavy trap synths.
Currently, fans are still awaiting the arrival of Fauni's Requiem project which was originally set to be released back in April. However, most of the work for the project was reportedly destroyed in a fire at Los Angeles' Top Notch Studios in Studio City around the same time. Nonetheless, the "Act Up" rapper surprised fans early last month with his Lost Files tape.
Speaking to XXL back in 2017 Thouxanbanfauni dished on his creative process and the purpose of his music. "My music, like it just bring intensity. The way I see it when I come onstage, people just know to get ready for that energy. It's just a certain energy, bro, and people's spirits throughout the whole area. It's hard to explain sometimes."
Press play on the official video for "Wide Awake" below.
See New Music Releases for July 2018