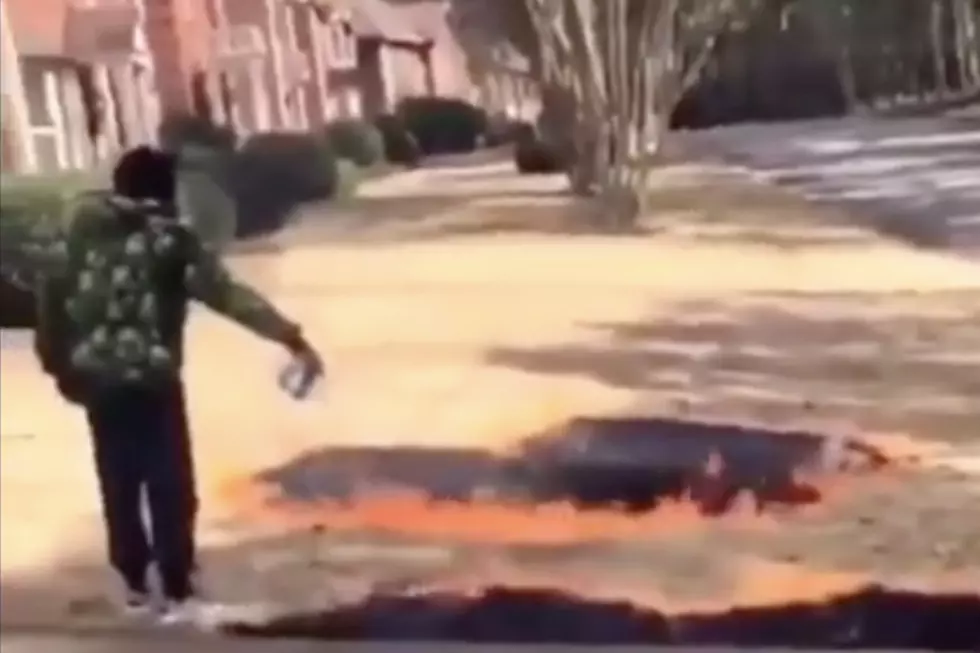 Thouxanbanfauni and UnoTheActivist Try to Put Out Yard Fire in Hilarious Video
Unotheactivist via Instagram
In an Instagram Live video Fauni posted Monday (Feb. 25), Fauni's friend Napalm is frantically trying to stomp out a fire that's spreading rapidly on the lawn after he set off a firecracker. In a 20-minute YouTube clip we get the full scope of what really happened.
Apparently, Napalm, a friend of Thouxanbanfauni and Uno, was playing with a firework when suddenly sparks landed on the lawn and a small fire was ignited. That initial fire eventually grew into a raging yard fire.
Thouxanbanfauni films the whole spectacle as UnoTheActivist and his friends start throwing water to stop the yard fire to no avail. Thankfully, UnoTheActivist comes out of the house with a fire extinguisher and is able to extinguish most of the flames. But it's too late. The entire lawn is black and it looks like it's been burned to a crisp.
The fire department and police are eventually called, which makes Thouxanbanfauni retreat to the house because he says he has an open case for a separate incident. "Mama finna beat our ass," he says. He then turns to a young toddler who is running around in the house and jokingly tells him, "You got to take the fall for this, big man."
We don't know if Thouxanbanfauni and UnoTheActivist survived the wrath of mom, but the video is both hilarious and a learning lesson. That lesson: Don't play with fireworks.
Check out Thouxanbanfauni and UnoTheActivist trying to put out a major yard fire below.
9 Hip-Hop Artists Going Gold In 2019