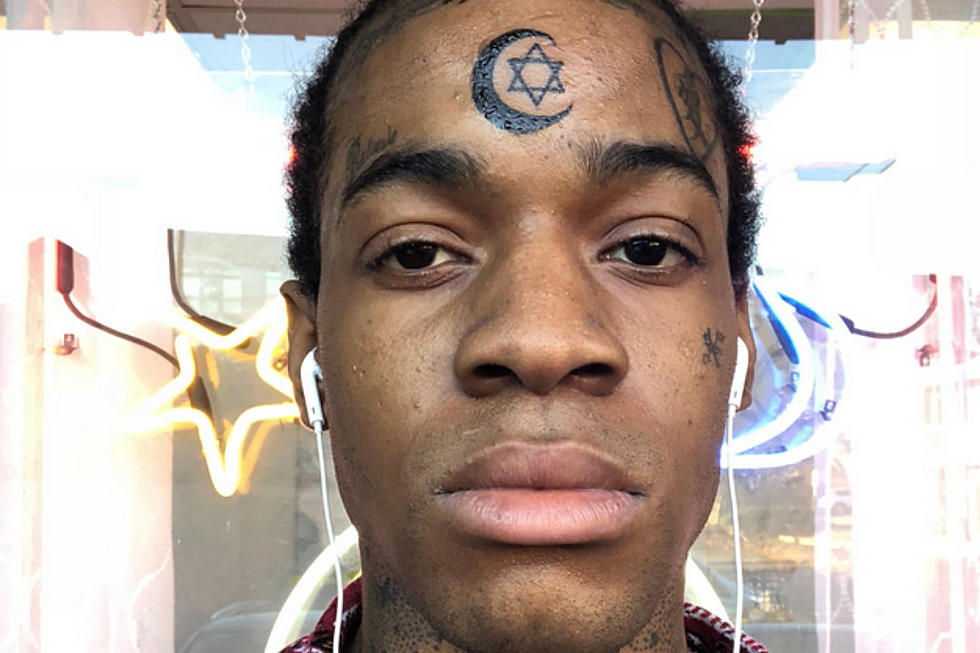 Thouxanbanfauni Released From Jail, Drops New Song "Brick Fair"
@Thouxanbanfauni via Twitter
Thouxanbanfauni had a very productive summer, which included the release of the mixtapes Requiem and The Lost Files. However, he suffered a setback when he was locked up in DeKalb County, Ga, but he's now been released back into the free world on Oct. 10.
The rapper's stint in jail was due to him being arrested and sentenced for destruction of property for destroying an apartment for a music video, in addition to unrelated warrants. The "Viper" rapper was taken into custody on Aug. 17 and spent nearly a month locked up before his release last week.
In celebration of being a free man, Fauni is back with new heat, dropping the new song "Brick Fair" on Tuesday (Oct. 16). The song features a thick trap soundscape with punchy bass and sharp drum snaps, which Fauni maneuvers through. "Molly, Ex, Addy, Oxy/So lit I landscape probably, house was hit by Hurricane Fauni," he raps on the track. "Got girls touching bodies, got 'Thrax so good it was gnarly/Got to carry me out with a dolly."
In addition to music, Fauni has also acquired some new tattoos. One features the Star of David inside a crescent moon prominently displayed on the rapper's forehead. He also got a transmutation circle on his hand. The forehead tat drew the ire of SpaceGhostPurrp, who accused Fauni of biting his style.
Check out Thouxanbanfauni's new "Brick Fair" song below.
See 33 Rappers With Wild Neck Tattoos