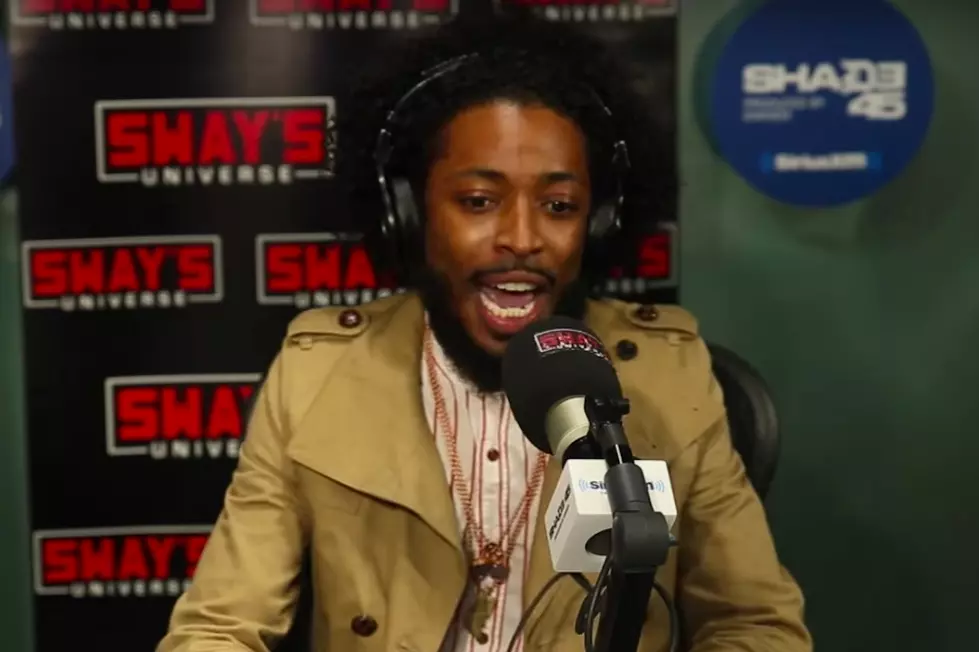 The Boy Illinois Freestyles Over Throwback Kanye West Beat
Sway's Universe via YouTube
Rhyming some serious metaphors over "Guess Who's Back," which was originally performed by Scarface, JAY-Z and Beanie Sigel, Illinois begins his freestyle verse on the radio show around the 6:45-mark. Not only does he speak on his humble beginnings before finding success, but he also delivers some flexing raps about his lavish lifestyle.
"You don't know the code, keep it closed if they ask again," Illinois rhymes. "All we ask is trust, we gon' treat this like the Vatican/Dress code, but this ain't no Catholic school, and I got these classic shoes from back from when Antoinette had that attitude."
The Boy Illinois also releases the new music video for "Didn't I," which is directed by Marco Simmons and Born Leaders Inc. The grim visuals start off with the "Cool" MC hitting the billiards in a pool hall, before coming outside to spit his verse in the dark parking lot at night time.
Last month, the Midwest entertainer unveiled his Windy mixtape, his first project in two years. The tape features production from the likes of HearonTrackz, J Bravo, Lord Hati and Sounds By Coop.
Watch The Boy Illinois freestyle on Sway in the Morning and his video for "Didn't I" below.
See New Music Releases for November 2017